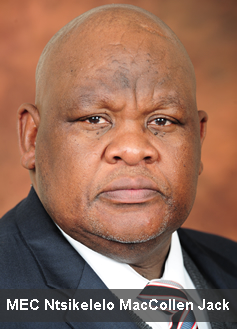 Honourable Speaker, the year 2019 marks the final year of the 2014 Medium Term Strategic Framework (MTSF), which was the plan for implementation of the National Development Plan (NDP) and served as the principal guide to the planning and the allocation of resources.
In order for us to improve the living conditions of our citizen, the effective implementation of the MTSF and NDP was crucial to achieve our objectives.
It goes without saying, that in achieving these objectives, we were faced with extreme challenges, such as economic growth rates that were below projections, thus necessitating the implementation of cost containment measures, increase in unemployment rates and downgrades by financial institutions.
Honourable Speaker, in the 2019 State of the Province Address, our Premier, Mme Sylvia Lucas, summarised the implementation of the MTSF and NDP very well when she said; "Good governance and accountability stand at the forefront of building a capable state and to this end the province has finalised
its first Provincial Evaluation Plan in 2018 with the aim of ensuring that a culture of continuous improvement in service delivery is maintained in the Province, reflecting on performance and making the change there- by reducing the gaps between vision and reality."
During the National Budget speech in Parliament last month, the Minister of Finance, Hon Tito Mboweni, made a grand entrance with an iconic South African plant called, the Aloe ferox.
Yes! it has always been a tradition of South African Ministers to bring in to the house all method of fruits to make clever symbolic points about how hard times are- but why the Aloe? one may ask.
Date added :
2019-03-07 08:53:55
Date modified :
2019-03-07 08:53:55
---
Contact Details
TREASURY