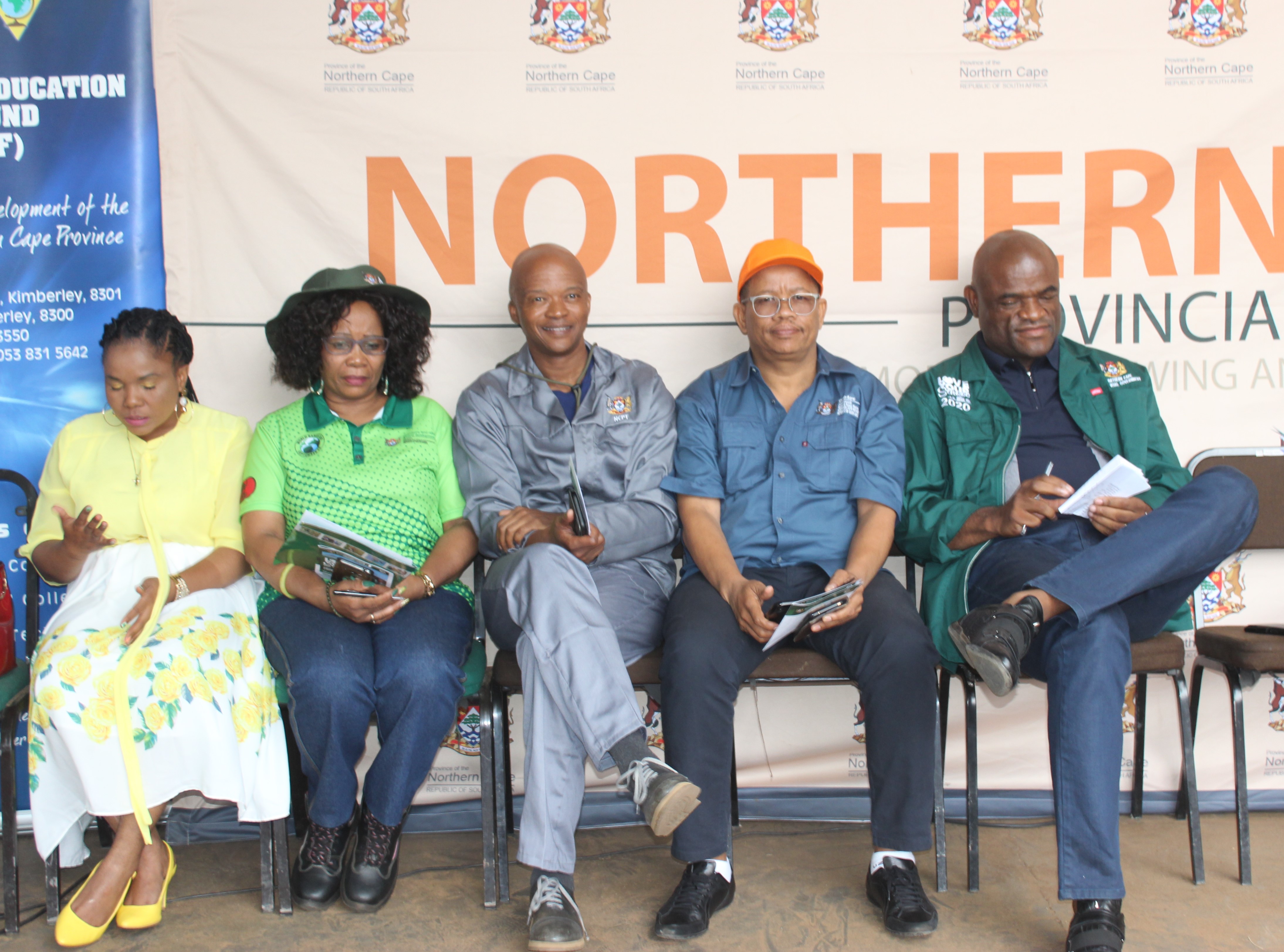 On January 24, 2020 all roads led to Moshaweng High School in Loopeng village where the Premier, his executive council with sector department officials, mayors, traditional leaders, parents and learners launched the "Love your school" campaign.
MEC Maruping Lekwene along with other Executive council member accompanied the Premier as they visited different schools to appreciate the good work being done with reference to the improvement of school matric results. John Taolo Gaetsewe schools are on an upward trend in matric pass rates therefore the it was deemed it fit to consolidate this improvement to use the district as the launch pad of the Love your school campaign in a multifaceted approach.

The MEC for Finance, Economic Development and Tourism accompanied by the Acting HOD, Ms. Jean Wilson and executive members of the department attended the launch and visited their two adopted schools in John Taolo Gaetswe, namely Pitso-Jantjie High School and Bosele Middle School. At the schools the MEC addressed teachers parents, community members and members of the school governing body and emphasised that education is a societal issue, hence its importance to DEDaT and the 6th provincial administration. The department, together with the cooperation of the public, is committed to ending the cycle of poverty and unemployment.