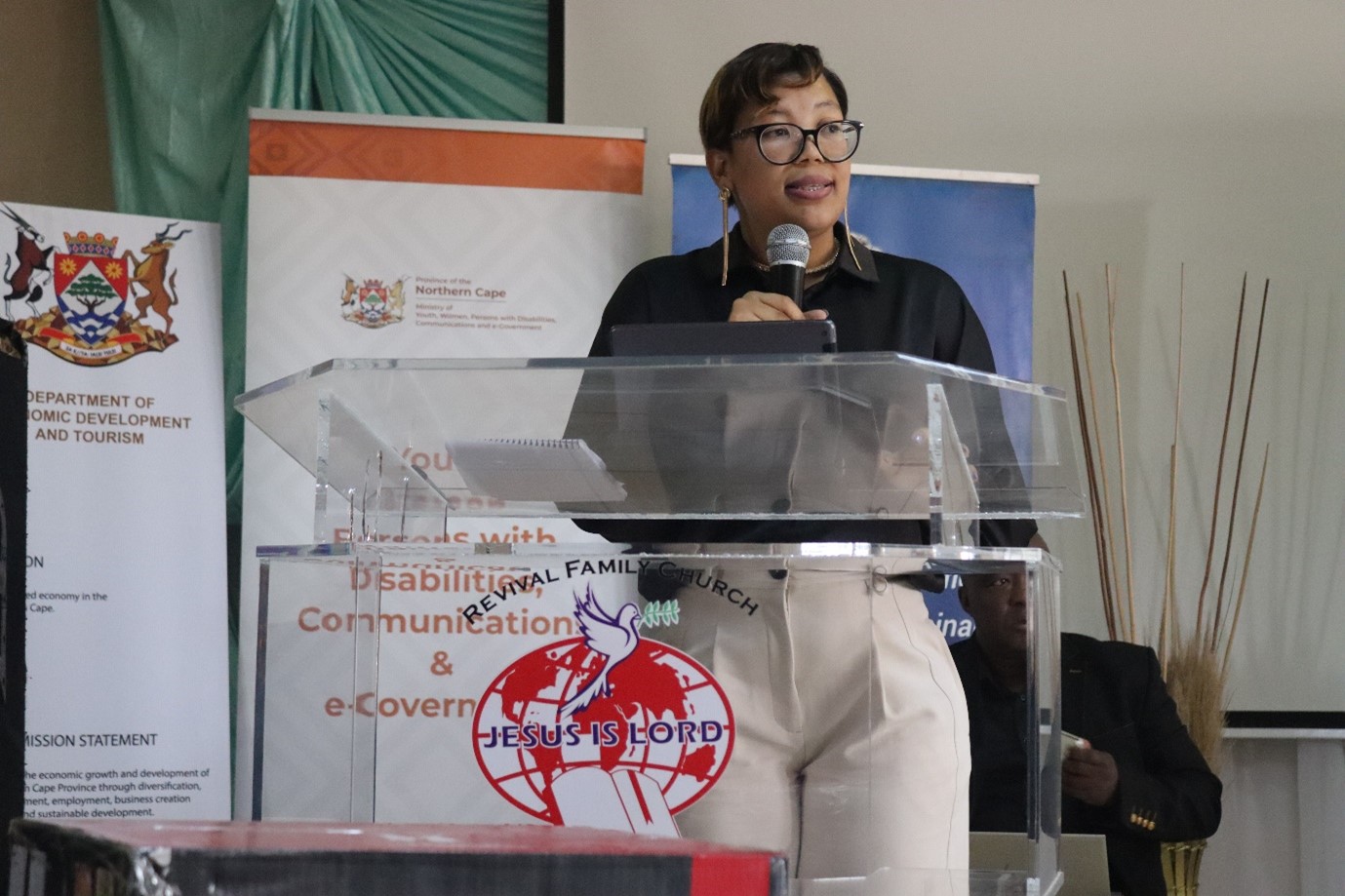 The Department of Small Business Development joined by the Northern Cape Department of Economic Development and Tourism, and SEDA hosted the Informal and Micro Enterprise Development Programme (IMEDP), on 12 May 2023, in Pampierstad, Phokwane Local Municipality.
Deputy Minister of Small Business Development, Dipuo Peters, joined by MEC Venus Blennis from the Ministry of Women, Youth, People with Disabilities e-Government and Communication handed over equipment and machinery to 63 informal business owners in Pampierstad, Northern Cape.
The handover was part of the project's second phase, which started in 2022. Phase one required all the identified enterprises to undergo skills development and training on necessary business skills.
The ceremonial transfer is part of a national strategy to boost the competitiveness and sustainability of informal and micro enterprises so they may develop faster and become formal businesses in the mainstream economy.
The government is dedicated to meeting the needs of rural areas, with a special focus on young people, women, and informal traders.
Deputy Minister, Dipuo Peters, stated that the government is handing over the tools of trade to enterprises in an effort to grow and revitalise the township economy. She further encouraged youth to join and establish business structures to advance their business interests and stake in local economies.
DEDAT encourages the participation and meaningful inclusion of people of the township into the mainstream economy of the Northern Cape through their own township enterprises which are supported by the government.
---
Contact Details
Ms Refilwe Dungu
Communications: Corporate Affairs
Tel: 053 839 4071
Email:
This email address is being protected from spambots. You need JavaScript enabled to view it.