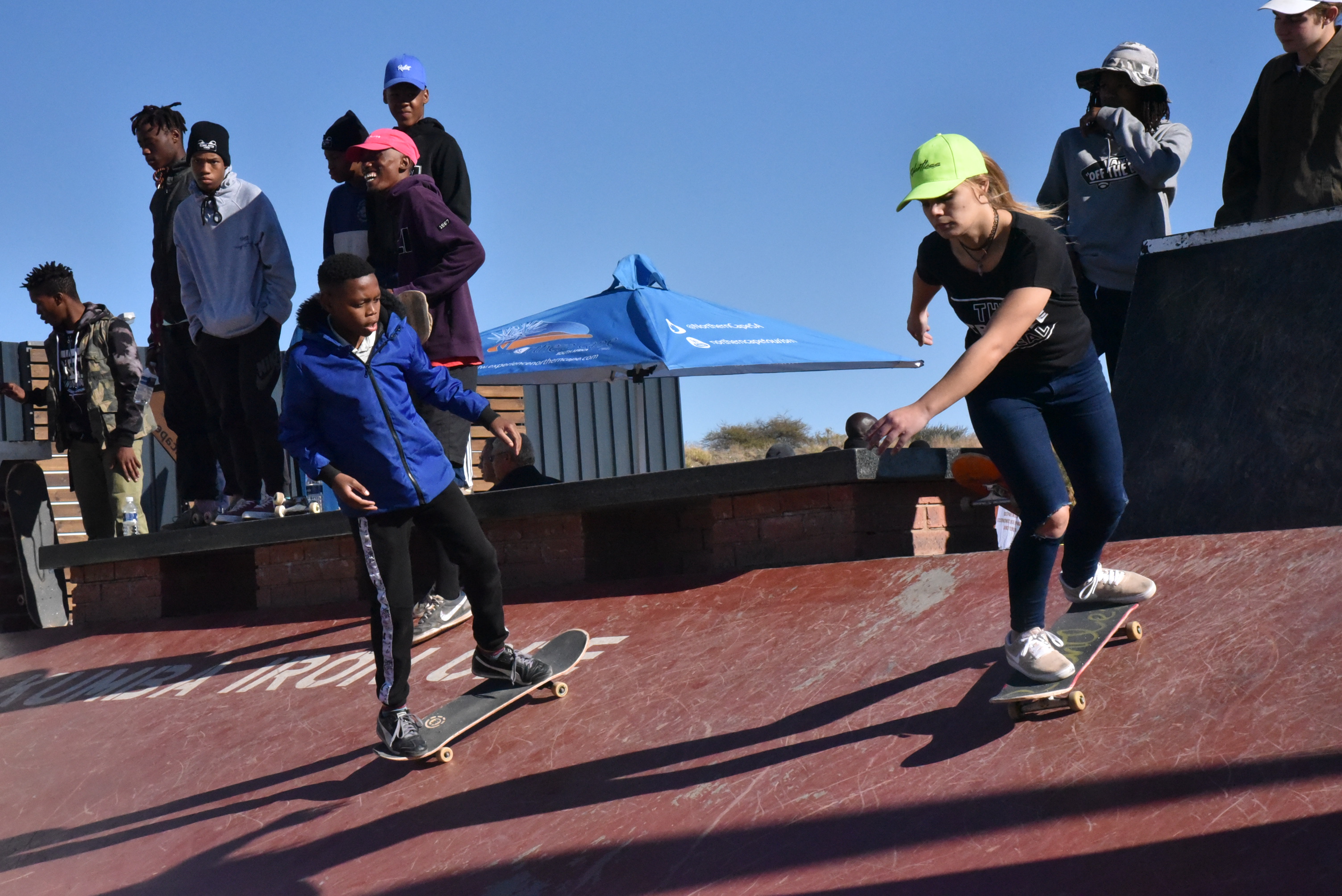 The long awaited Kimberley Diamond Cup (KDC) has returned to Kimberley and promises to be key in positioning the Province as the Mecca of Extreme Sports.
The Premier, DrZamaniSaul, reminded approximately 200 youth from across the country as well as Botswana, Lesotho and Swaziland that it is quite appropriate that the launch should take place a day after Mandela Day, who dedicated his life for our children and youth to be prosperous.
"This is an important event in the calendar of the Northern Cape and also important for the economic geography of our Province. We want to use tourism and especially sport tourism to attract tourists to our Province and create much needed jobs especially for our youth", said DrSaul in welcoming skateboarders and their management to the Province and wishing them well for the competition.
Catch the Grandslamcurrently underway at the Kimberley skatepark.