| | | | |
| --- | --- | --- | --- |
| Northern Cape launch Substance Abuse Campaign | | | |
21 October 2010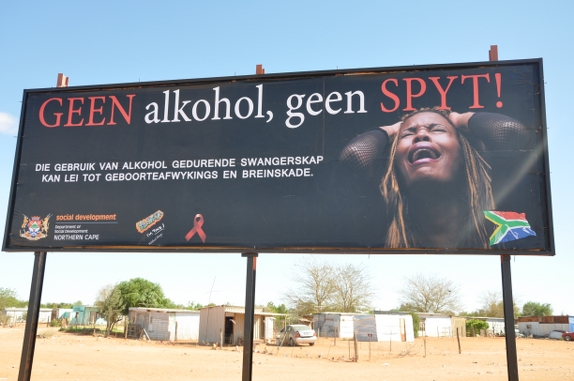 As part of ensuring that a maximum impact is achieved during the Month of October, which has been declared Social Development Month, the Central Drug Authority launched the substance abuse campaign. In conjunction with the Ministry and Department of Social Development this campaign was launched under the theme: "No place for drugs in my community".

The campaign was officially launched by the Deputy Minister of Social Development, honourable Ms. Bathabile Dlamini. She was accompanied by the MEC for Social Development, Mr. Alvin Botes, MEC for Transport, Safety and Liaison, Mr. Patric Mabilo and the Deputy Chairperson of the Central Drug Authority, Mr. David Bayever.


The decision of selecting the Northern Cape Province and in particular Upington was based on the prevalence of substance abuse in our province. The decision of Upington is further based on the aspect that the Siyanda District is becoming a key competitor within the arena of exporting wine and the type of grapes being produced within this part of the province.

The message was clear that in order to curb the abuse of various substances all sectors of society will have to play a key role. Communities were challenged to take a central role in the prevention of substance abuse and becoming custodians in the campaign of protecting those that are victims of substance abuse.

Various forms of abuse were highlighted that has a link to the abuse of substances. An appeal was made to particularly the youth, who are the future generation of the country. They were challenged to ensure that they do not fall prey to the abuse of substances. Concerns were further raised that it is usually the youth that are recruited as potential perpetrators of substance abuse crime.

Both the Deputy Minister and MEC for Social Development raised their concern regarding the aspect of substance abuse by pregnant women. They highlighted that there is a high prevalence of children suffering from Foetal Alcohol Syndrome (FAS) due to pregnant mothers not protecting their unborn child/children by abstaining from substance usage. A clear message was send that it is important to realize that no amount of alcohol or any substance is safe during pregnancy. The message for pregnant women and women in general was very clear: "No Alcohol! No Regret!"

The purpose of the substance abuse campaign is to ensure that indeed there exists no place for substances of any form or kind within communities. Strategic partnerships will be developed to curb the alarming spread of substance abuse and ensuring that every sector within society understands the role they have to play in ensuring that the future is protected.