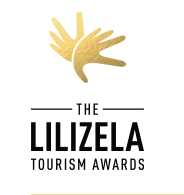 South African Tourism (SAT) invites reputable members of the South African tourism industry to form part of the Adjudication Panel of the Lilizela Tourism Awards.
Launched in 2013, the Lilizela Tourism Awards are South Africa's premier travel and tourism awards. The aim of the awards is to recognize and celebrate tourism businesses for tourism excellence, for their contribution to South Africa's global competitiveness, and for growing tourism's contribution towards GDP and job creation.
The following will be awarded at the 9 Provincial Awards Ceremonies happening in September 2019 as well as the National Award Ceremony, which planned for in October 2019:
Focus Area: Service Excellence
These awards are adjudicated using a scoring mechanism that takes into consideration consumer reviews and judges' scores. The consumer reviews account for 80% of the score, with the judges' votes only accounting for 20% of the total score.
The Accommodation Awards which are based on the Tourism Grading Council of South Africa (TGCSA) definition of accommodation establishments.
Venues (Meetings, Exhibitions and Special Events) Awards which are also based on the Tourism Grading Council of South Africa (TGCSA) definition of Venue establishments.
Visitor Experiences Awards which include Scenic Beauty, Roots and Culture, Adventure and Activities, Wildlife, Lifestyle, Beach Experience and Lap of Luxury
Tour Operator Awards which award both emerging and established operators who allow tourists to experience the vast authentic experiences in South Africa.
The Tourist Guides Awards which include Nature Guides, Adventure Guides and Culture Guides.
Focus Area and Category: Entrepreneurship
This area focusses on the entrepreneur and all the initiatives undertaken to grow their businesses. While consumer reviews are collected for in this area, they are used mainly as a guide and not a determinant of the winners of the awards. The focus of this adjudication is mainly on the entrepreneur and how they have grown their business since inception.
The Emerging Tourism Entrepreneur of the Year Award (ETEYA) recognizes black owned SMME's who have achieved notable success since starting up.
Focus Area: Sustainable Development
The adjudication for the categories under this area focus largely on the motivation provided by the entrant as well the quality of the presentation of their respective businesses as per the rules of each category.
Universal Accessibility Awards, recognizes both accommodation establishments and experiences that offer the best experiences and service levels to people with disabilities.
Focus Area: I/WE do Tourism Award
This award was first launched last year, and this year we will continue to feature a "people's choice award"-the We Do Tourism Award. This will be decided by the public vote. We are looking for everyday tourism heroes, everyday tourism champions from all walks of life. This is a public nomination and award, and no adjudication required.
All members of the tourism industry are eligible to apply to be become a judge in any of the 7 adjudication panels as per the categories listed above; however, the following conditions need to be met:
A minimum 3 year working experience in the tourism industry
Extensive knowledge and understanding of the tourism industry
Only one category can be selected. No judge is allowed to sit in more than one category.
No judge can sit in the panel that they have entered into, but are however allowed to sit in any other category.
Please note that there will be no monetary compensation for the adjudication panel, however all travel relating to the adjudication will be covered by South African Tourism. If selected, upon completion, you will receive a signed Certificate from the Minister of Tourism for your valuable contribution. Please note that you will be required to be available for a compulsory briefing session and at least two (2) adjudication meetings. Adjudication will take place between June and July 2019.
Please submit your detailed CV and a written motivation detailing your extensive experience in the Tourism Industry by 6th of May 2019 to:
Debbie Damant
Head: Visitor Experience
Email: This email address is being protected from spambots. You need JavaScript enabled to view it.
The successful candidates will be informed telephonically by the 20th May 2019. Any queries can be directed to Debbie Damant by email or by calling (011) 895 3000.
Please visit www.lilizela.co.za for more information on the Lilizela Tourism Awards.