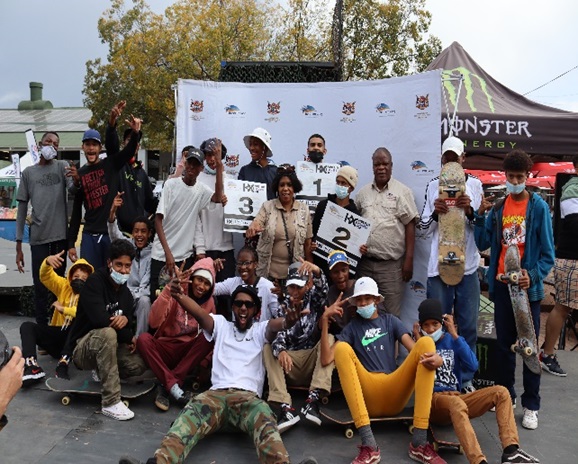 Skateboarders from across South Africa headed to the Free State for the Kimberley Diamond Cup Grand Slam on the 7th May at the Bloem Show in the Free State province. The skateboarding fans were entertained by top skateboarders, BMX flat from around the country.
The Grand Slam events are a competitive skate format in South Africa in-terms of scale and prize money. The Grand Slam events feeds into the Kimberley Diamond Cup and are designed to create a strong awareness of the KDC main event.
Fans were also entertained with other extreme sports codes such as BMX flat and FMX show. The Grandslam culminated with the finals, where the winners were awarded cash prizes.
The Northern Cape is now the definitive home of extreme sport in South Africa and has the proven credentials and events that can attest to that status. Grand slam winners will automatically qualify for the Apex event later this year.
Skaters across the country and fans will head to Northern Cape for the Kimberley Diamond Cup skateboarding Action Sport Festival later this year, an event that is contributing significantly to position the Northern Cape as an international extreme sports and adventure destination. As a department we are looking forward to welcome them all to the city of Kimberley, this sport has positioned our Town and put it on the map as a skateboarding capital of the world.
---
Contact Details
Ms. Puseletso Phoofolo
Department of Economic Development and Tourism
Assistant Manager: Communications
Tel: 053 839 4074