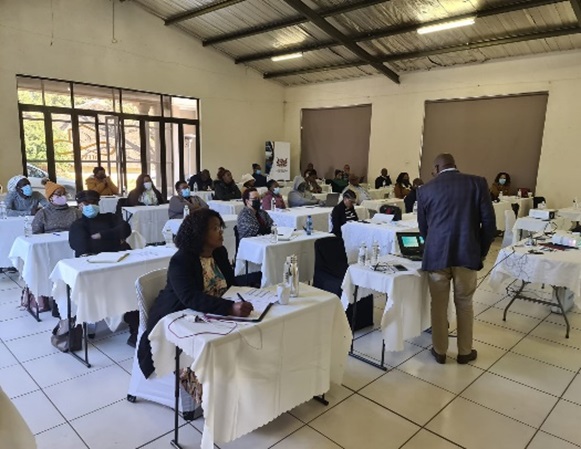 The Department of Economic Development and Tourism (DEDaT) held a district engagement on the Economic Reconstruction and Recovery Alignment Plan, as well as the Economic Transformation and Job Creation forum on the 10th May 2022 in Kururman, John Taolo Gaitsewe Distrct (JTG).
The Executive Mayor, of the District Municipality, Councillor Queen Mogatle, welcomed the attendees and said that it is important for government to work with all sectors and all the people of district to ensure the successful recovery and reconstruction of the economy.
According to Mr Letlhogonolo Setlhabi. Manager: Policy and Planning "the objective of the (JTG) district engagement, was to ensure alignment between the Provincial and District Economic Recovery Plans programmes of government from national, provincial to local to ensure maximum benefit from the communities".
Funding agencies such as Department of Trade, Industry & Competition (dtic), presented incentive schemes that are available for local SMME,s.
As a department, one of our strategic objectives is to support and facilitate the transformation, diversification and growth of the provincial economy, by promoting integrated economic development planning for faster economic development, therefore these district engagements have been identified as platforms to address that.
---
Contact Details
Ms. Puseletso Phoofolo
Department of Economic Development and Tourism
Assistant Manager: Communications
Tel: 053 839 4074