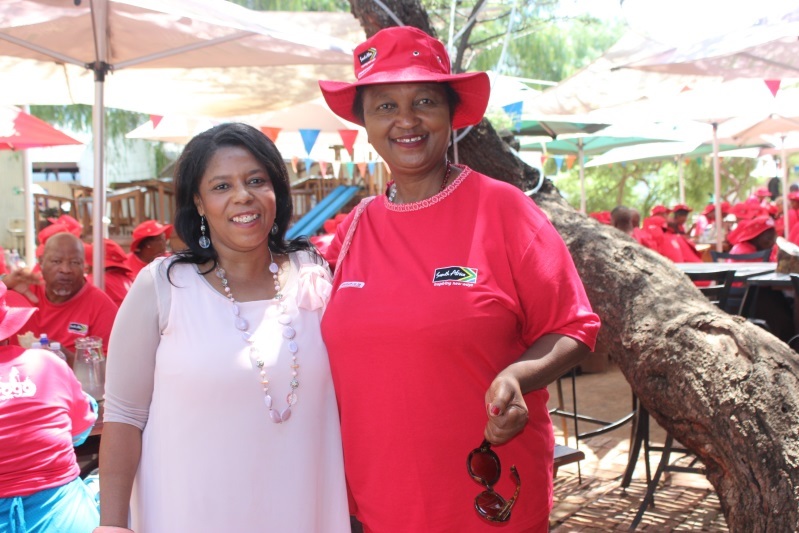 Excitement and jubilation was in the air amongst the senior citizens, who attended the "Gogo on tour" expedition on 08 – 09 February 2017 at the Big Hole Protea Hotel in Kimberley.
It all started with the founder, Gogo Thokozile Matjokane, who's dream it was to travel the world. This inspired Matjokane to found her NGO, Gogo on Tour in 2012, which would see her travelling with pensioners to see the world. Gogo on Tour is a free travel club for the elderly and has since garnered members throughout the country.
Gogo on Tour has now partnered with South African Tourism Nationally, tour operator Siyavaya Tours and the Northern Cape Department of Economic Development and Tourism. This event aims to reach 1000 elderly citizens throughout the country.
The Northern Cape is the seventh province to host this social tourism initiative, under the theme "Tourism for all."
The senior citizens from Barkly West, Warrenton, Gaska and Bophelong old age home, were treated to a tour around the Big Hole, visits around the diamond city, a guest lodge stay and pampering with foot and back massages by Bloem Spa. A truly delightful experience for our elderly, in the comfort of our beautiful province.
The event was successful in showcasing that tourism is indeed inclusive of the elderly, proving that tourism is affordable and accessible to everyone, so let's all "experience the Northern Cape".