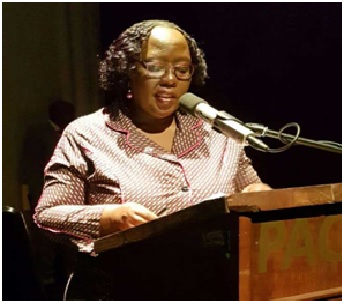 The Department of Tourism (NDT), the Culture, Arts, Tourism, Hospitality and Sport Education Training Authority (CATHSSETA) and the Free State Department of Economic Small Business Development, Tourism and Environment Affairs (DESTEA) in partnership with the Hilton Group held the annual National Tourism Careers Expo (NTCE) under the theme "Tourism Alive with Possibilities" at PACOFS, Bloemfontein from the 28th to 30th September 2017.
The aim of the expo was to provide an opportunity for tourism programme experts to share information with tourism educators and learners and also to enable stakeholders within the sector to share information on diverse careers available in the sector. Among the attendees at this year's expo was Deputy Minister of Tourism Elizabeth Thabethe, HOD of DESTEA, Mrs Gadija Brown and COO of CATHSSETA, Mr Sabelo Silinga. "The expo not only aims to position tourism as a valued and vibrant career opportunities but also designed to bridge the information gap between the industry, government, learners and educators, Mr Silinga said.
The National Tourism Careers Expo (NTCE), is in its ninth year and the third and final year in the Free State, "this year will be the final year that we will be in the Free State we are also looking at launching this expo in other provinces, we have been to the Kwa Zulu Natal and the Eastern Cape, can you guess where we going next "Mr Silinda alluded, as he engaged learners and educators in the crowd.
Among the 5000+ learners and educators who attended this event were nine (9) tourism learners and educators from the Northern Cape whom were identified by the Department to be part of this informative event.