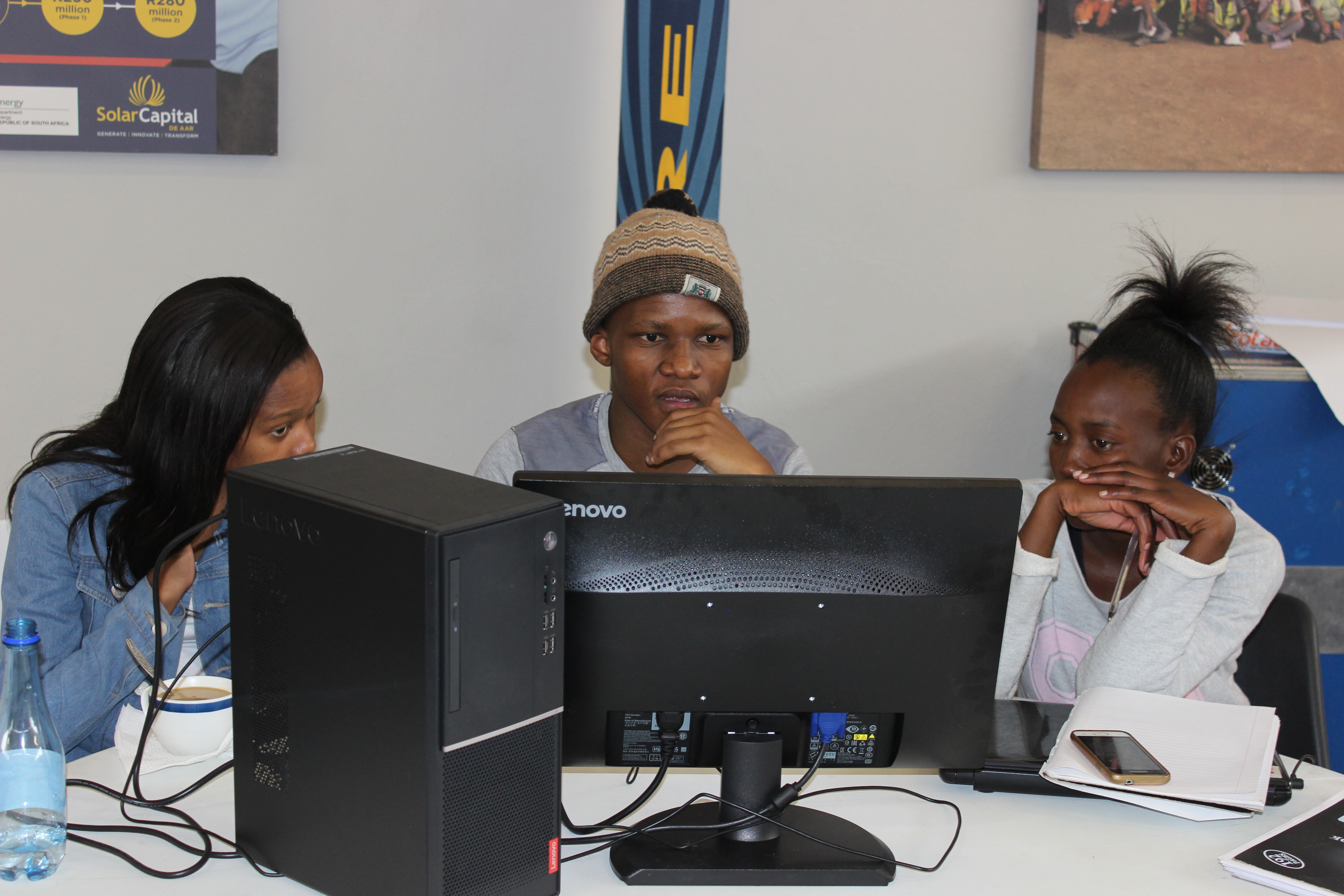 #NCDevHack 2018: Digital Innovation for Connected Governance and Sustainability
The 4th NCDev Hackathon was held in the Northern Cape Province, continuing to raise the profile of the diamond and Karoo province as a growing, active and vibrant hub for Tech and Innovation. As we provide renewed hope to the millions of unemployed people who are positive about government, the Northern Cape Department of Economic Development and Tourism (DEDaT) in partnership with GKSS, Sol Plaatjie University (SPU), SITA, DPSA CPSI, FIbreCo and Angel Resources held this year's provincial Hackathon in De Aar, Pixley Ka-Seme District Municipality (PKSDM) from 31 August-2 September 2018. This event connected young, skilled, creative and ambitious tech minds to share knowledge, collaborate on projects, network with industry leaders, and obtain ICT training to improve and enhance the digital skills talent pool in the Province
A Hackathon (also known as a hack day, hackfest or codefest) is an event where computer programmers and others involved in software development and hardware development, including graphic designers, interface designers and project managers, collaborate intensively on software projects.
This was the first to be held in PKSDM and it was also served to launch 2018 Public Service month by Department of Public Service and Administration (DPSA) and building up to the national igniteHack, in Gauteng on the 28-30 September 2018.
The ultimate prize for this Hackathon was a trip to the National Hackathon sponsored by DPSA at end of September, in Gauteng. Other prices included vouchers being sponsored by FibreCo to the Top 3 teams and various spot prizes such as Best Use of Data prize. Two teams won the first price to attend the National Hackathon. One team based in De Aar called Immortality, developed an app called Community Hub which will help the communities to stay updated about every event, Job Posts and Schools Updates. The Kimberley Team B2G came up with a Web application that will allow users to register their new born babes online.
The Hack, highlighted the DEDaTs, seriousness in improving skills and knowledge in across the province with previous targeted hacks having been hosted in Mier, Khatu and Upington. The DEDaT aims to transition the Northern Cape into a knowledge-based economy and all these kinds of activities contributes to achieving this goal.
According to Mr Girruite from DEDaT "for the Department to invest in these Hackathons is to achieve our strategic object of developing a knowledge society, through innovation, that enhances inclusive economic growth aimed at stimulating and developing more ICT/Entrepreneurship in the province" he concluded.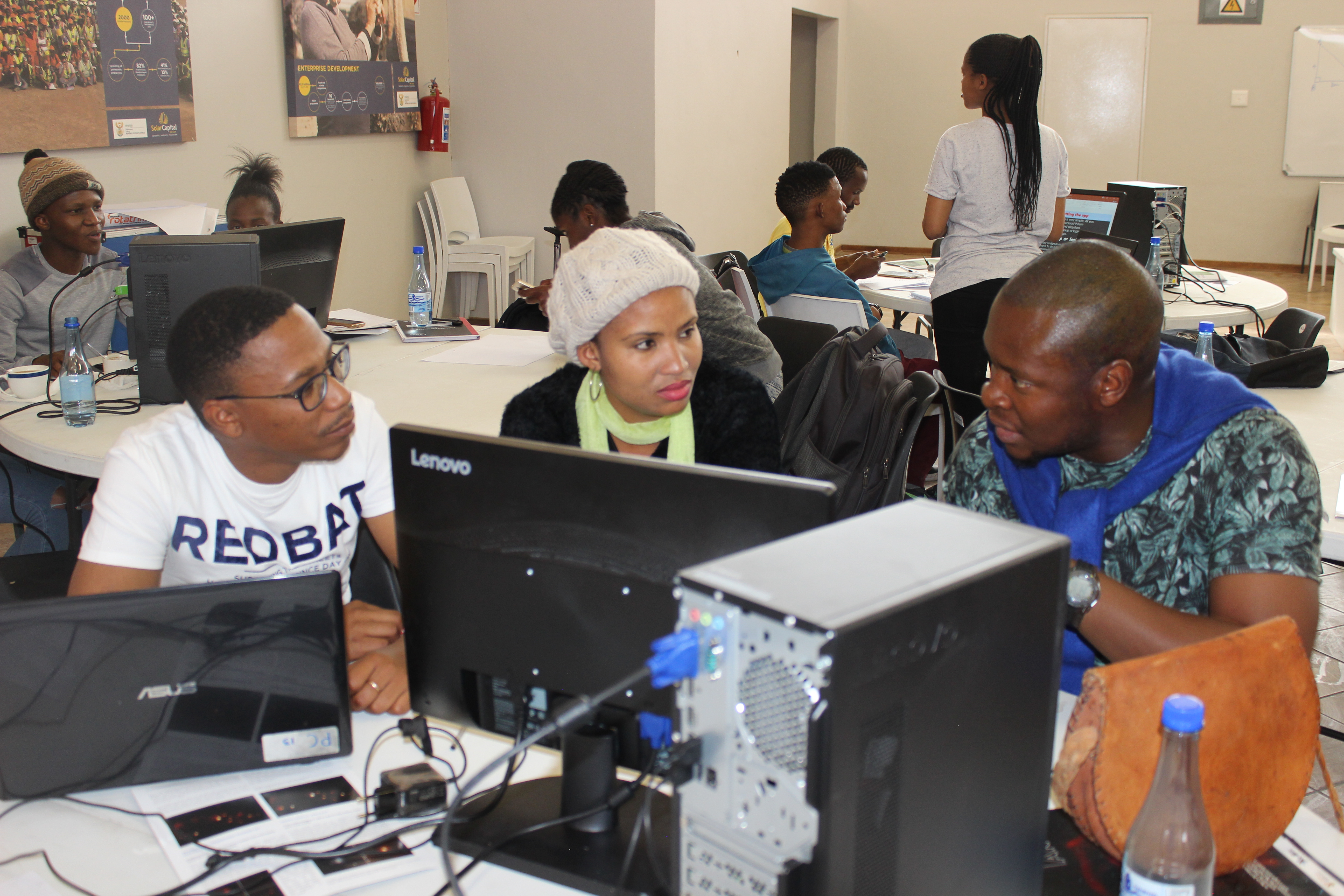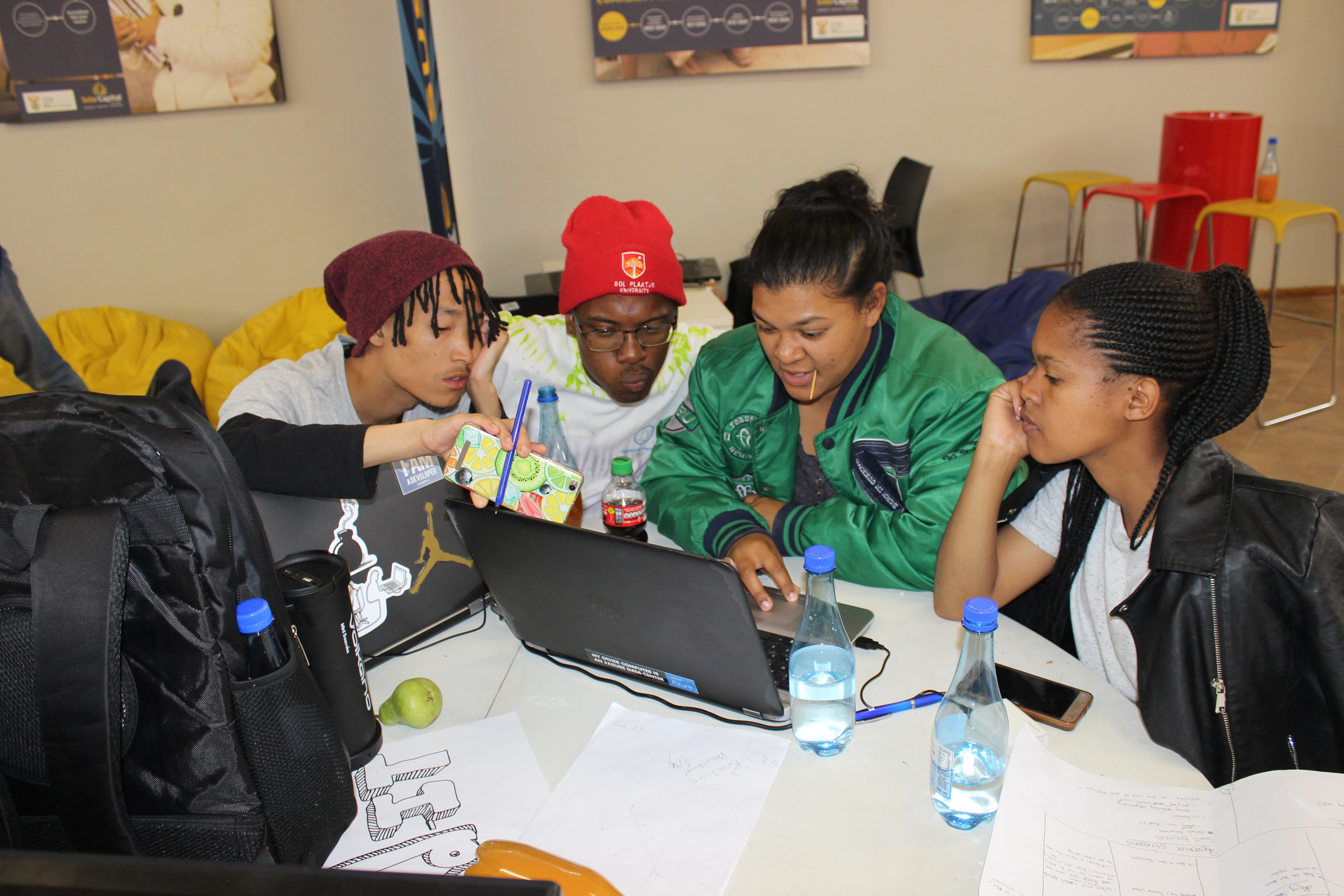 ---
Contact Details
Kehilwe Motabogi
Communications : Assistant Manager
Tel Number: 4807
Email Address:
This email address is being protected from spambots. You need JavaScript enabled to view it.