The Women in Tourism (WiT) is a platform that drive initiatives that support the development and empowerment of women in the tourism sector. This platform recognised the challenges faced by women entrepreneurs who are often found at the bottom end of the tourism economic value chain, and identified interventions that will assist in realising the WiT agenda. This is a collaboration between the Department of Economic Development and Tourism (DEDaT) and Northern Cape Tourism Authority (NCTA) to host the women in tourism provincial chapter launcnh on the 19th September 2019 in Upington, Northern Cape.
Mr. Michael Segede, the Executive Mayor of Dawid Kruiper Municipality welcomed the audience of 100 delegates followed by Ms. Maylene Broderick, the Chief Director for Enterprise Development and Transformation enlightened the audience about the purpose of the engagement '' The aim of the programme is to create a conversation platform for advancing transformation and intergration of women from different socio-economic backgrounds and spectra within the sector towards ensuring that your interest converge on a common and sustainable development goal within the tourism industry.'' said Segede During the summit the Women in tourism held a disscussion to braimstorm the ideas of how the can support each other in order to elevate thier businesses and votes were made to select the executive committe members that can drive the women in tourism of the Northern Cape Province.
MEC Maruping Lekwene addressed and announced the new executive committe members, during his address he said that ''we need to ensure that women who constitute the majority in the sector are respected, recognised, represented and rewarded' said MEC Maruping.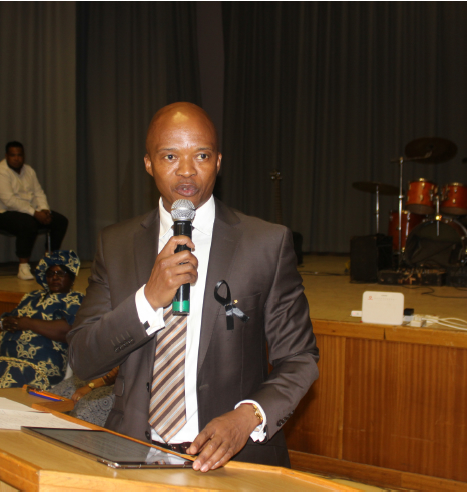 ---
Contact Details
Communications
Tel Number: 053 839 4089
Email Address:
This email address is being protected from spambots. You need JavaScript enabled to view it.