Department of Economic Development and Tourism together with municipal representatives and the businesses community held a clean-up and anti-litter stakeholder session on 04 September 2019 at the Frances Baard district municipality.
The purpose of this session is to mobilise social partners on the destination clean up and anti-littering campaign. The Department of Economic
Development and Tourism is looking to clean up the Northern Cape Province in terms of destination perspective. This campaign is to motivate
the people to work together with municipalities to keep the province clean. Senior Manager of Tourism, Mr S.Mampe said: "We need social
partners to be part of this campaign so that business community must say how they can contribute".
We want to enhance the Northern Cape as a quality, value for money tourism destination. We encourage business educators and organisations
to actively participate in activities that builds support and volunteerism, find waste collection methods, partnerships and sponsors. The physical
appearance of the Northern Cape Province is important and that is why partners should ask how litter has happened and which areas are
affected. They must also look at where the problem is, what type of litter it is and what the community's perceptions are. This campaign must
focus widely on the sources of waste.
Representatives from Northern Cape Tourism Authority, Department of Public Works, Department of Economic Development and Tourism,
Local Municipalities, District Municipalities, Non- Governmental Organisations, Non-Profit Organisations, Organised businesses represented by
NOCCI, Media Houses and Department of Environment and Nature Conservation were present at this session.
The next session will be held in Kuruman, 6 September 2019.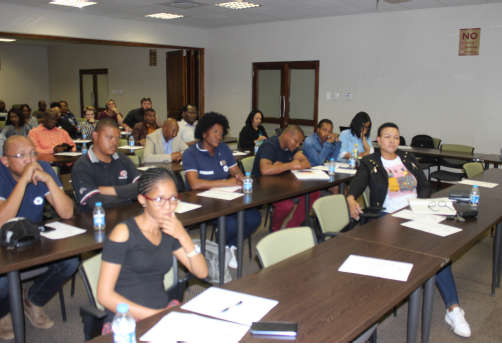 ---
Contact Details
Communications
Tel Number: 053 839 4089
Email Address:
This email address is being protected from spambots. You need JavaScript enabled to view it.