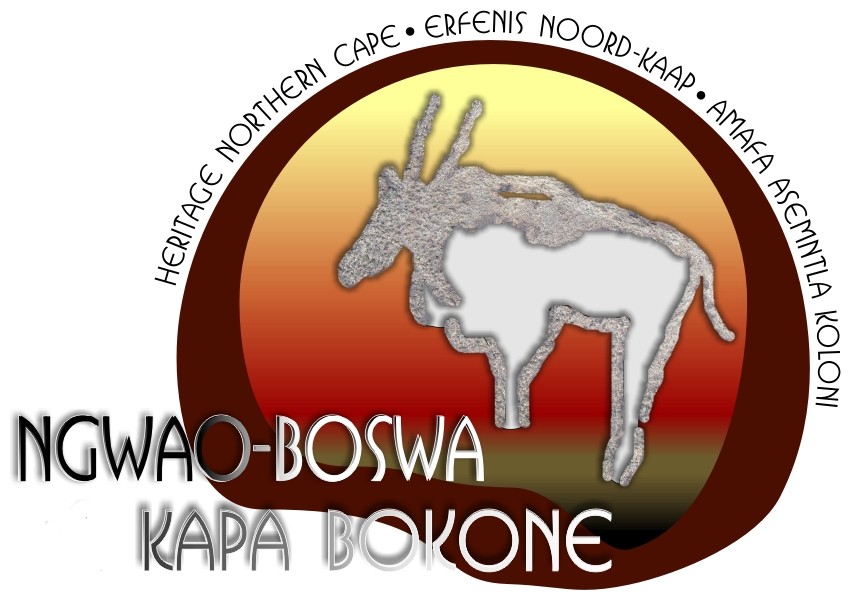 Ngwao Boswa Kapa Bokoni is the Provincial Heritage Resources Authority of the Northern Cape Province. It is a statutory body established in terms of the National Heritage Resources Act and is responsible for the protection, conservation, management and interpretation of the heritage resources of the Northern Cape.

The name 'Ngwao Boswa Kapa Bokoni' is Setswana for 'Heritage Northern Cape' and the organisation is commonly referred to as 'Boswa' (Heritage). It is also officially known by its names in the other three official languages of the province, English, Afrikaans and isiXhosa.

Boswa is under the governance of a council appointed by the MEC for Sport, Arts & Culture and is administered by the staff of the Heritage Resources Unit of the Department.

Amongst other things Boswa administers:
• World Heritage Sites
• Provincial Heritage Sites
• Heritage Areas
• Register Sites
• 60 year old structures
• Public monuments & memorials

Archaeology, including rock art, graves of victims of conflict and other graves not in formal cemeteries are administered by the national heritage authority, SAHRA (www.sahra.org.za).
Heritage Sites:
• World Heritage
Richtersveld World Heritage Site

• Tentative World Heritage
Wonderwerk Cave
Big Hole
Copper Mines
Xam & Khomani
Liberation Route

• National Heritage Sites


Wonderwerk Cave

• Heritage Areas


Guidelines Belgravia & Kenilworth


Guidelines Big Hole


Guidelines Galeshewe No 2
Related Link:
http://www.sahra.org.za
Air Max