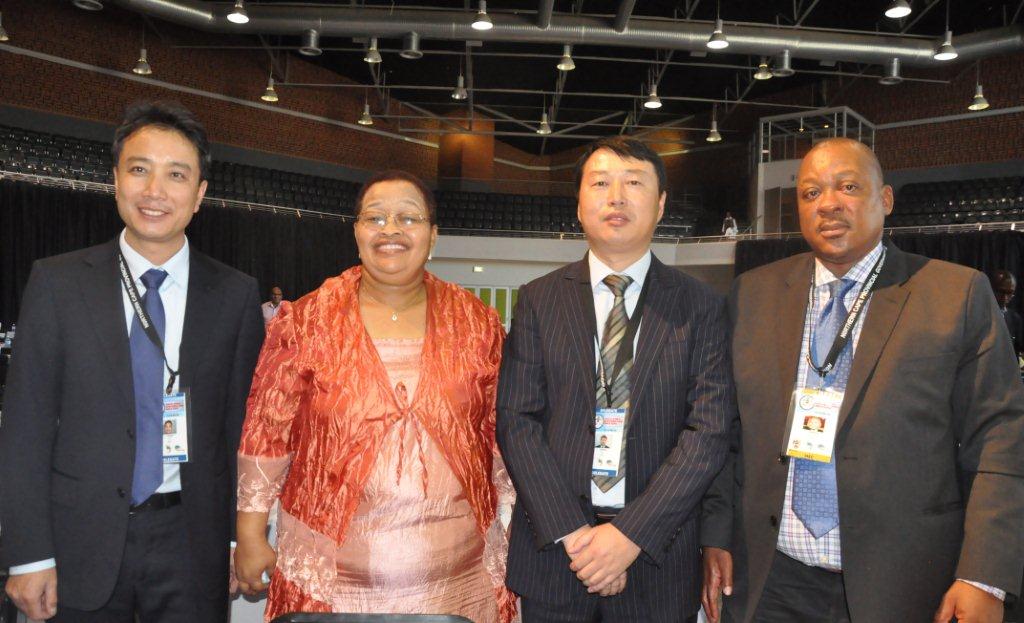 REMARKS BY THE PREMIER OF THE NORTHERN CAPE PROVINCE, MRS SYLVIA LUCAS, ON THE OCCASION OF THE NORTHERN CAPE AND BRICS EXPO OPENING CEREMONY, HELD ON 29 OCTOBER 2014 AT THE MITTAH SEPEREPERE CONVENTION CENTRE IN KIMBERLEY
adidas Yeezy 350
Programme Director, the MEC for Education, Ms Grizelda Cjiekella-Lecholo
The Minister for Energy, Ms Tina Joemat-Pettersson
The Deputy Minister for Mineral Resources, Mr Godfrey Oliphant
His Excellency, Ambassador
The MEC's of the Northern Cape, namely;
Mr John Block, MEC for Finance, Tourism and Economic Development
Mr Mac Jack, MEC for Health
Mr Mxolisi Sokatsha, MEC for Social Development
Ms Martha Bartlett, MEC for Transport, Safety and Liaison
Mr Alvin Botes, MEC for COGHSTA
Mr Norman Shushu, MEC for Agriculture, Land Reform and Rural Development
Ms Grizelda Cjiekella-Lecholo, MEC for Education
Mr Dawid Rooi, MEC for Infrastructure and Public Works
The Director-General of the Northern Cape Provincial Government, Advocate Justice Bekebeke and Government Officials
Government and Business Delegations from Brazil, Russia, India and China
Executive Mayors, Mayors and Councillors
The Citizens of the Northern Cape
Ladies and Gentlemen
It gives me great pleasure indeed to welcome each and every one of you to this watershed event which has been convened in our vast and beautiful home province, the Northern Cape.

Our province is the largest in South Africa, which in contrast has the smallest population.  In essence we hail from a province which is home to real beauty, real adventure, real wildlife, real gems and above all, real people.

Roughly over a million people reside in a land mass covering just over 30% of South Africa's land surface.  

Critical to so few people living in such an enormous land mass is the ability of all levels of government, the private sector at large, and indeed the people of the Northern Cape to contribute to the socio-economic well-being and prosperity of our home province.

That which is key for us in the Northern Cape is our earnest desire to facilitate and enable trade and investment and to also improve localisation of specific value chains.  We have been continuously struggling with the extraction curse whereby resources are extracted with little or no local value add.  

The ANC-led government has since 1994, made substantial progress in consolidating democracy, achieving political stability, extending basic services and promoting respect for values, cultures and progressive traditions.

Programme Director, like the remainder of the country, but more so the Northern Cape, we still face the triple challenges of unemployment, poverty and inequality.  To address the structural crisis of the apartheid economy, broad measures are required to ensure more competitive, more productive and equitable practices in our economy; improving infrastructure and expanding our skills base; reducing unnecessary regulatory uncertainty and supporting the legitimate aims and aspirations of the genuine investor.

Ladies and Gentlemen, the Northern Cape is exceptionally rich in minerals, and the economic benefits of these resources are not being maximised for the advancement of our people at large.

It is therefore my fervent wish that the deliberations that we will engage in will act as a catalyst to promote the investment opportunities we have to offer, and I am certain that the Northern Cape Province will form an indispensable component of your South African investment portfolio.

In essence, our objective is to guide the Province in terms of coordinating various role players and to promote sustainable economic growth, to facilitate development, enable focused LED implementation, unlock latent economic development potential, encourage foreign and private sector investment and create economic development and job opportunities for the poor in our drive to alleviate poverty and improve the lives of the people of the Northern Cape.  We have no doubt in our minds that the Northern Cape is an indispensable pillar of South Africa's economy.

The prosperity of the Northern Cape is inextricably linked to the success and prosperity of South Africa.  Together, we will collectively strive to improve the socio-economic landscape of our home province and our Motherland.  

Our province offers you exciting investment opportunities in the mining, agricultural, tourism, eco-tourism, manufacturing and renewable energy sectors.

The Northern Cape would allow investments and companies to make a distinct mark in unchartered terrain ahead of anticipated high volumes of trade in the continent. We have no doubt that indeed, we will take advantage of the great promise that the Northern Cape holds for all its people.

Moreover, we have no doubt that we collectively appreciate the importance of growing our economy to enable us to increase our voice and choice in the international arena.  

Programme Director, as we fast approach the 21st anniversary of our constitutional democracy, we acknowledge that the Northern Cape is one constant that presents a solid foundation for the continued economic growth of our province.  

Our minerals and precious stones, agricultural resources, the SKA and emerging renewable energy supplies will certainly lead this economic growth.  That which is especially appealing is the Province's untapped potential.  

To this end, the leadership of the Province is fully cognisant of our traditional strengths in mining and agriculture and together with solar energy, the SKA and Sol Plaatje University, we surely foresee renewed and expanded economic growth.

SKA and the solar industry are entry points into the knowledge economy and a pathway for introducing new technologies for the up-skilling of our labour force for improved productivity and greater efficiency in our economic sectors.  In the same breath, the opening of new paths for exploring our untapped potential will be facilitated.
Ladies and Gentlemen, in order to capitalise on the numerous opportunities the Northern Cape has to offer, we are busy creating an environment that would attract investors to establish their operations in our home province.

In our endeavour to promote job creation on a sustainable basis, we are mindful that the introduction of new technologies requires new skills for the youth to qualify for jobs that will be created in the emerging industries.

Within the parameters of our economic and related challenges, our main interest lies in attracting investment, both foreign and local, in support of the targets set by the National Development Plan.  

I therefore make an earnest appeal for you to invest in the Northern Cape economy which possesses a rich diversity of mineral wealth; the agricultural sector, including agro processing; the renewable energy sector and the knowledge economy.

Of particular significance is the solar industry which is a critical economic base for the establishment of a Special Economic Zone in the province.

The solar industry offers comprehensive incentive packages to investors, especially in the areas of solar manufacturing and this is testimony to government's intention to create a conducive and friendly investor-friendly environment.

Moreover, Ladies and Gentlemen, the Northern Cape is richly endowed with natural beauty and a pristine landscape that appeals to visitors and tourists alike with its vast open spaces and the tranquillity it provides.

Together with the people of the Northern Cape and the Provincial Government, we appeal to you to invest in the Northern Cape.  We hope you enjoy your stay in Kimberley and I am sure that you will find it pleasant, meaningful and memorable.

In showcasing South African products in general, and those emanating from the Northern Cape in particular, we anticipate that BRICS countries specifically, will show a keen and active interest in our products.  Moreover, it is expected from this BRICS EXPO that critical networking and match-making initiatives would emerge for the mutual benefit of our respective countries.

In conclusion we, as a collective, are seriously intent on the strengthening of our relationships within the letter and spirit of the BRICS Co-operation Agreement. 


I Thank You