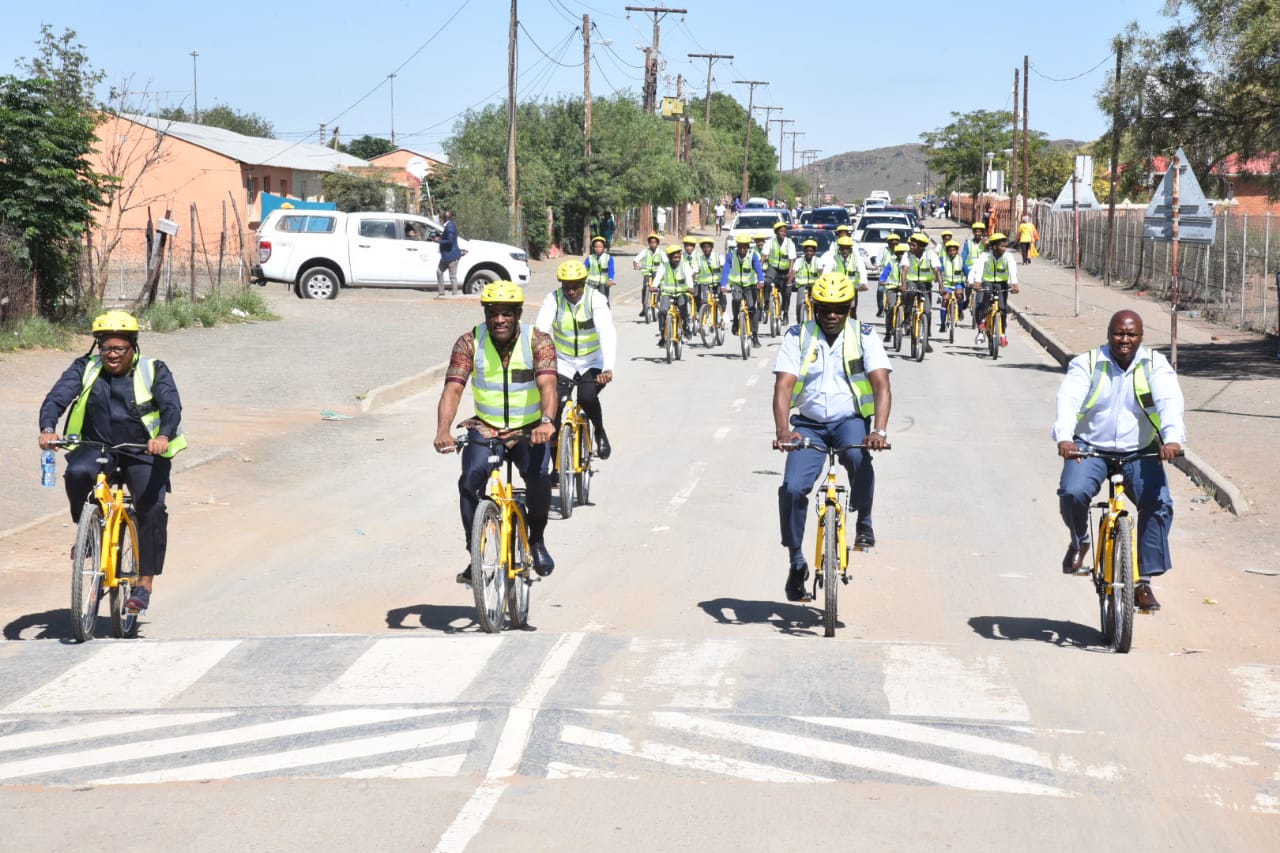 Premier Dr Zamani Saul and the Minister of Transport, Mr Fikile Mbalula handed Shova Kalula bicycles to five schools in De Aar on Monday, 24th February 2020 and were joined by the MEC of Education, Mr Jack as well as the MEC of Transport, Safety and Liaison, Ms Vilakazi.
The Shova Kalula bicycle programme is an initiative of the Department of Transport and is aimed at assisting leaners who walk long distances to school to access basic education. Monwabisi High School received 35, Veritas High School 91, Wilie Theron Primary School 55, St John's Primary 25 and Orion High School 43 bicycles, bringing the total number of bicycles to 249.
The overall number of bicycles which will be distributed across the Province is 500 and all packs include a reflector jacket, helmet, lock, portable tool kit and a pump while the school also receives a larger maintenance and repair tool kit.
Identified learners also received school uniform and learner's licences to Grade 11 and 12 learners who participated in the Department's learner licence programme.
Air Jordan