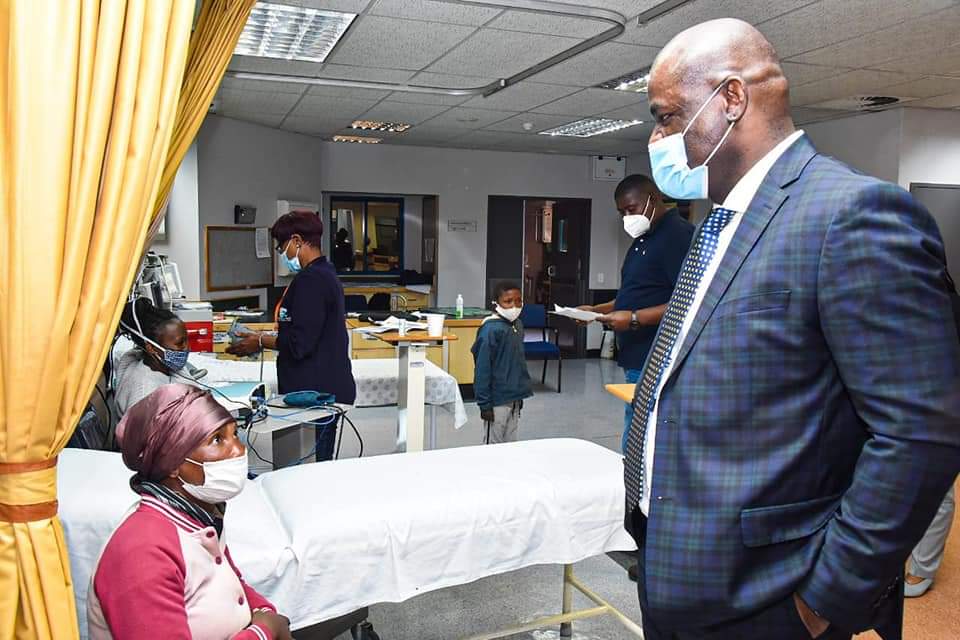 Health remains an apex priority of Government and as Provincial Government we stand by the commitment of delivering quality health care to the citizenry of the Northern Cape. The Premier, Dr Zamani Saul, in his Innaugural Address, made a commitment to the people of the Province, to champion the fight for better health care for all.
As part of Premier's programme of visiting all hospitals across the Province, Dr Saul today visited the Manne Dipico Hospital in Colesberg. During the visit, the Premier had an opportunity to assess the Hospital's response to Covid-19 infections in the area. The Covid-19 Ward fitted with ventilation machines is ready for any eventualities once the Province reaches its peak in the upcoming weeks.
The Premier also took time to engage the CEO of the Hospital, Mr Daniel Sebesho as well as the union representatives at the hospital. The Premier expressed appreciation to both the management of the hospital and the union for the management of the hospital and the fact that the Union and management enjoy a good working relationship, which is a good foundation for ensuring that we deliver good quality health care to the people of the province.
The Premier expressed his gratitude to all healthcare workers, who are working in the frontline to ensure that we combat the effects of the pandemic.
#QualityHealthCareForAll
#BuildingAModernGrowingAndSuccessfulProvince
30 Winter Outfit Ideas to Kill It in 2020 - Fashion Inspiration and Discovery