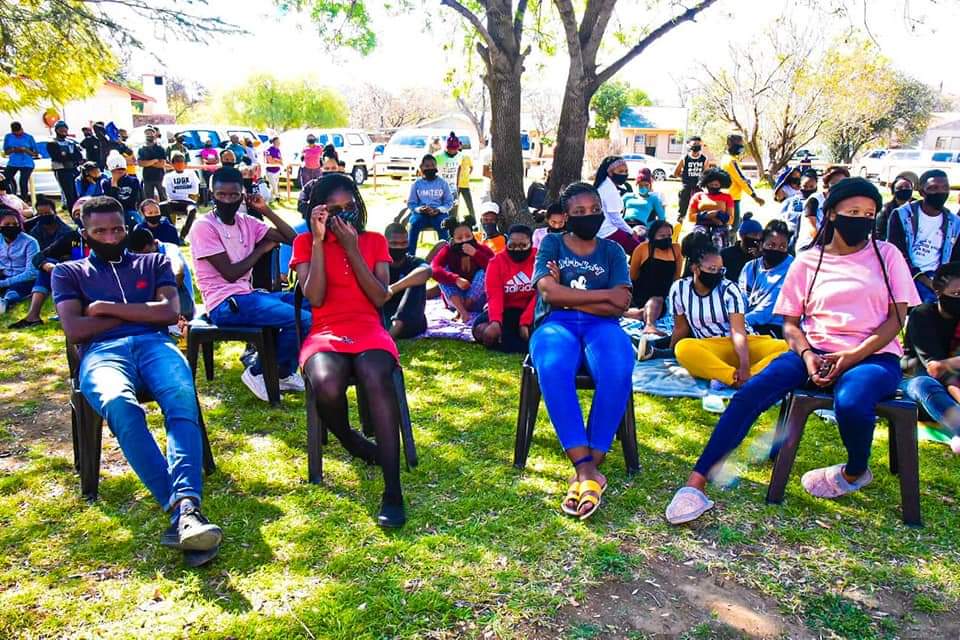 With the Provincial Government having set itself a target of getting back to its former glory, of being number 1 in the country in terms of matric results, the disruptions caused by the advent of the COVID-19 pandemic caused a great challenge not only to Government, but to the class of 2020. A great amount of learning and teaching time has been lost due to the hard lockdown.
With the relaxing of the regulations and learners going back to school, the Northern Cape Provincial Government has set up a number of incubation camps to assist learners to catch up and prepare themselves for the Grade 12 final year examinations.
Today, the Premier, Dr Zamani Saul together with the Acting MEC for Education, Ms Nontobeko Vilakazi visited the incubation centre at the Vanderkloof Resort. The incubation camp has 155 learners who are being given the necessary support. The Premier encouraged the learners to prioritize the camp and make good use of their time at the Camp. In his address to the learners Premier emphasised the importance of them doing well and how this has the potential to change the lives of their families. These Learners will be incubated for the next 2 months.
The Department of Education is busy finalising the arrangements for similar camps in all Districts which will commence soon. Approximately 3000 Grade 12 learners will benefit from this matric intervention to ensure that learners are well prepared for the National Senior Certificate Examinations.
#Classof2020
Běžecké tretry Nike