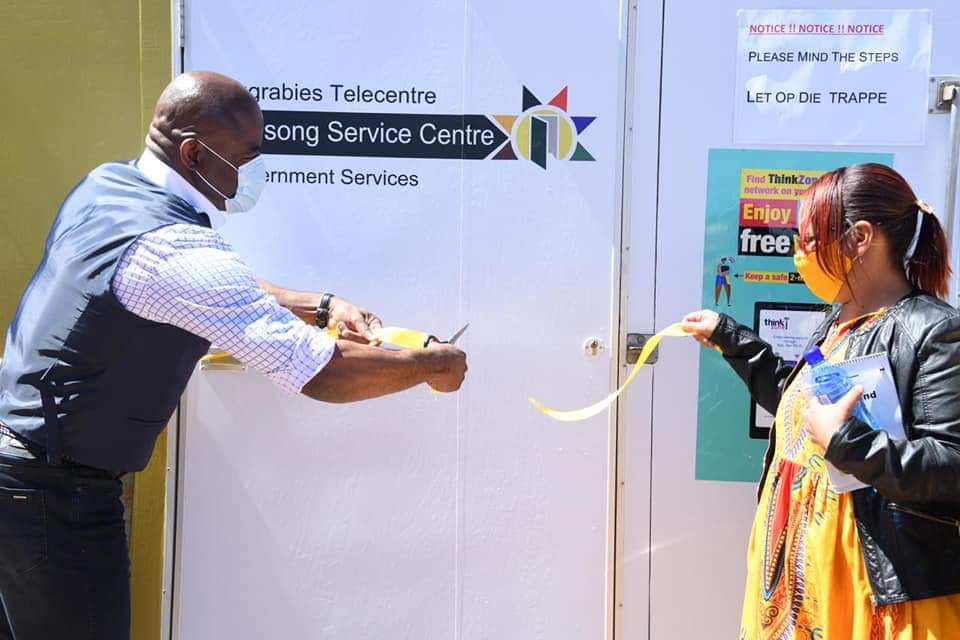 Our vision of the creation of a Modern, Growing and Successful Northern Cape is one that can not be achieved by Government alone but by working together with the Private Sector we are able to realise this vision. A vision that is centred around the bettering of the lives of the people of the Northern Cape.
The Premier, Dr Zamani Saul, together with the MEC responsible for Social Development, Mrs Nontobeko Vilakazi and the MEC for Sports Arts and Culture Ms Desery Finies today, on behalf of Provincial Government launched the access to free Wi-Fi in Augrabies together with Think-Wifi.
The Pilot Project by Think-Wifi offers Uncapped data that is available to the community of Augrabies on a 24 hour basis. It is envisaged that the community will use the free Wifi to access much needed Government Services at the Satellite Thusong Service Centre.
The Thusong Service Centre was established in order to bring Government services closer to the people. The free Wi-Fi to the Thusong Service Centres will be rolled out throughout the province, we encourage community members to work together with Government to ensure that we take responsibility and own these centers.
#AModernGrowingAndSuccessfulProvince
Century 21 Stores Bankruptcy: Owes Money to Nike, Adidas, Michael Kors