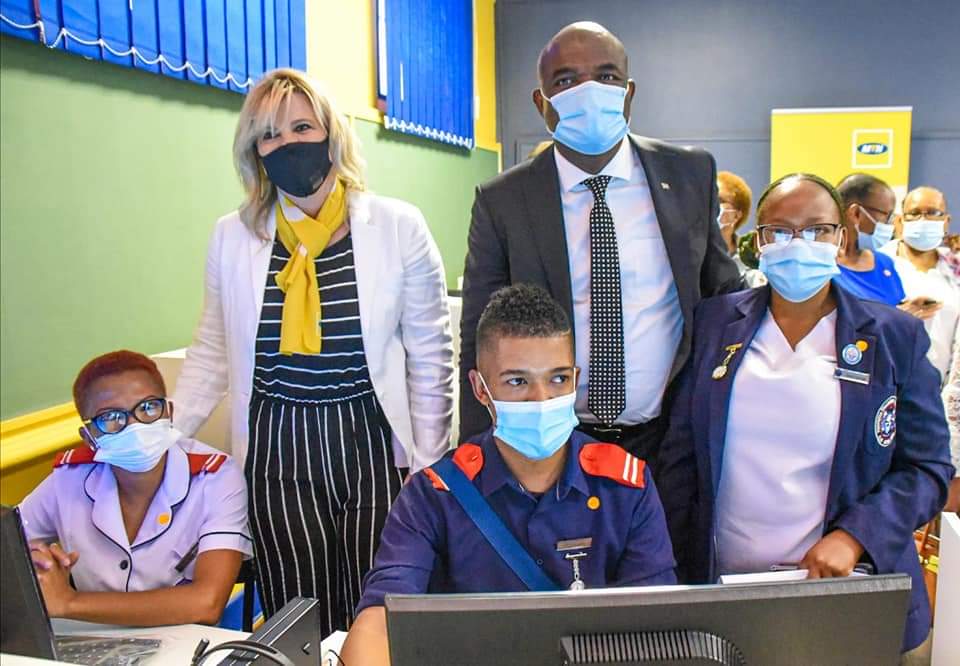 Today, Premier of the Northern Cape, Dr Zamani Saul, officially opened the Henrietta Stockdale Nursing College Multimedia Centre sponsored by MTN.
The state of the art multimedia centre is one of the MTN Foundation's Corporate Social Investment projects, which aims to contribute to the National quality of teaching and learning by providing ICT solutions to disadvantaged schools in the country.
The Media Centre comprises of:
20 seater multimedia centre
Interactive whiteboard with projectors
Instructor PC
A Server
40 workstations
Offline digitized and interactive learning content for the multimedia centre
30 GB data connectivity per month for a period of 24 months
Air conditioners
The 6th Administration at the beginning of their term articulated a vision of a Modern, Growing and Successful Northern Cape. Modernising our Province means that we need to make sure that we use digitised methods to to improve service delivery.
We are certain that through working together with different stakeholders we are able to achieve this vision.
#moderngrowingsuccessfulprovince