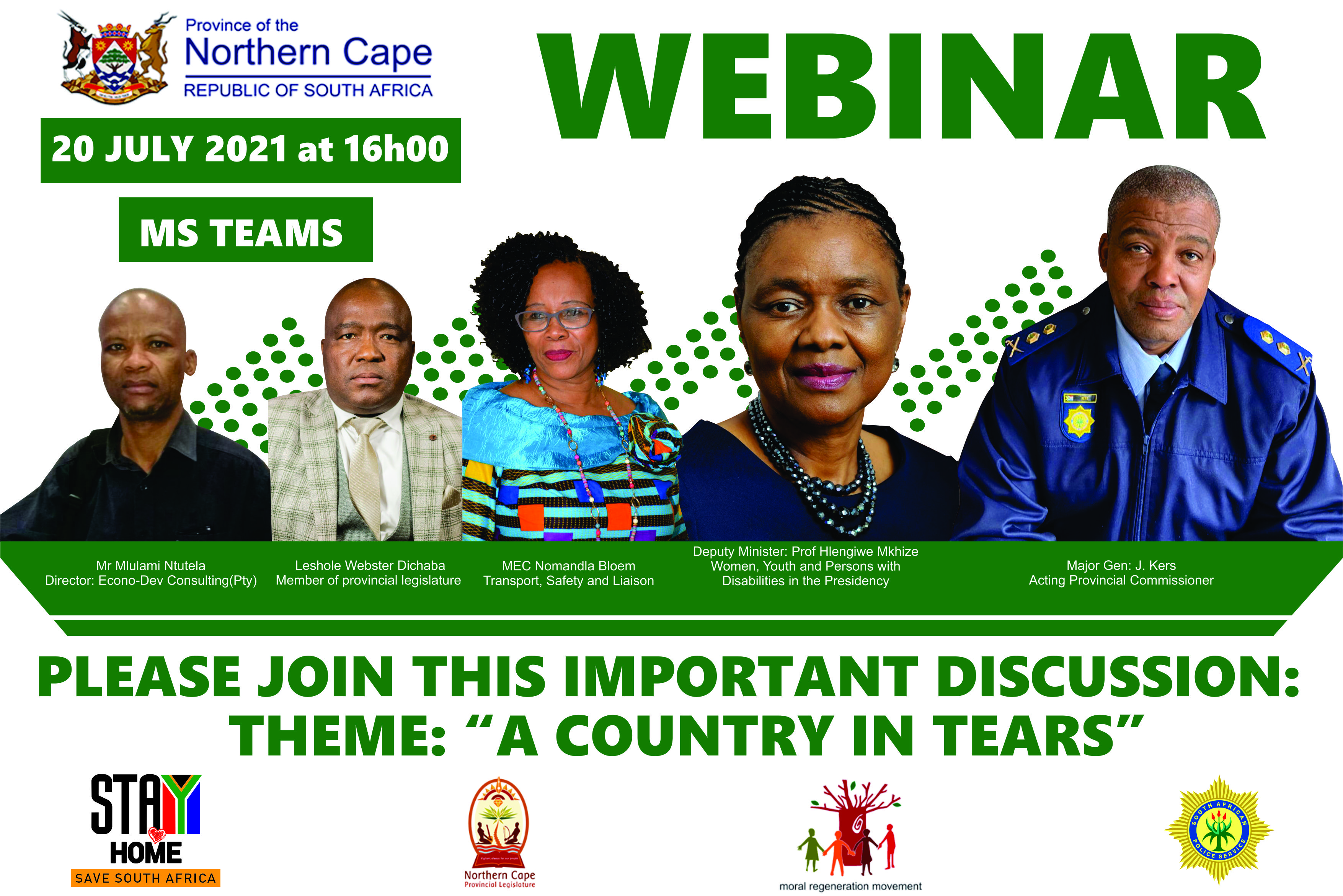 The Moral Regeneration Movement Unit in the Office of the Premier will be hosting a virtual dialogue tomorrow, 20 July 2021 via Microsoft teams platform, under the theme, A Country in Tears."
The dialogue will be joined by Prof. Mkhize, Deputy Minister of Women, Youth and Person's living with disabilities in the Presidency.
Please contact Rev. MI Mguzulwa for more information.
MRM Coordinator OTP
O53 838 2477
Follow the link to join in on the conversation.
#moralregenerationmovement
#moderngrowingsuccessfulprovince
Microsoft Teams meeting
> Join on your computer or mobile app
> This email address is being protected from spambots. You need JavaScript enabled to view it./1626180992997?context={"Tid":"88c19a74-3c3b-445a-87e0-94c155bc09cf","Oid":"6fb61e21-7ec6-4e51-85c4-9d271ed992f3"}" target="_blank">Click here to join the meeting