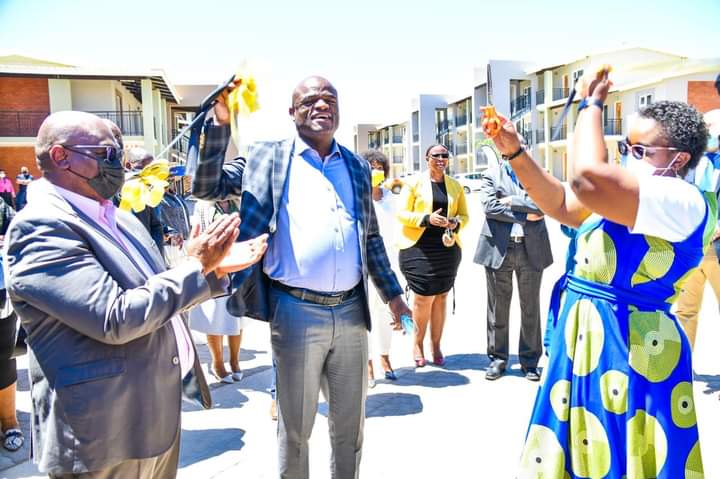 As committed two weeks ago; today the Minister of Human Settlements Ms Mmamoloko Kubayi, the Premier Dr. Zamani Saul, and CoGHSTA MEC Bentley Vass welcomed 150 beneficiaries that will be moving into their new rental units soon. The project located in Lerato Park in Kimberley forms part of the Social Integrated Housing Project and will deliver a total of 458 Community Residential Units (CRU's).
In addition to this, a total of 100 residents also become proud homeowners when they were handed the Title Deeds to their homes today.
A temporary clinic has also been opened in Lerato Park in order for residents to access health services on their doorstep whilst plans to construct a new clinic are being finalised. This is Government's commitment to restoring the dignity of our people and creating human settlements where people are able to access a basket of services.
#moderngrowingsuccesfulprovince
#housingthenation