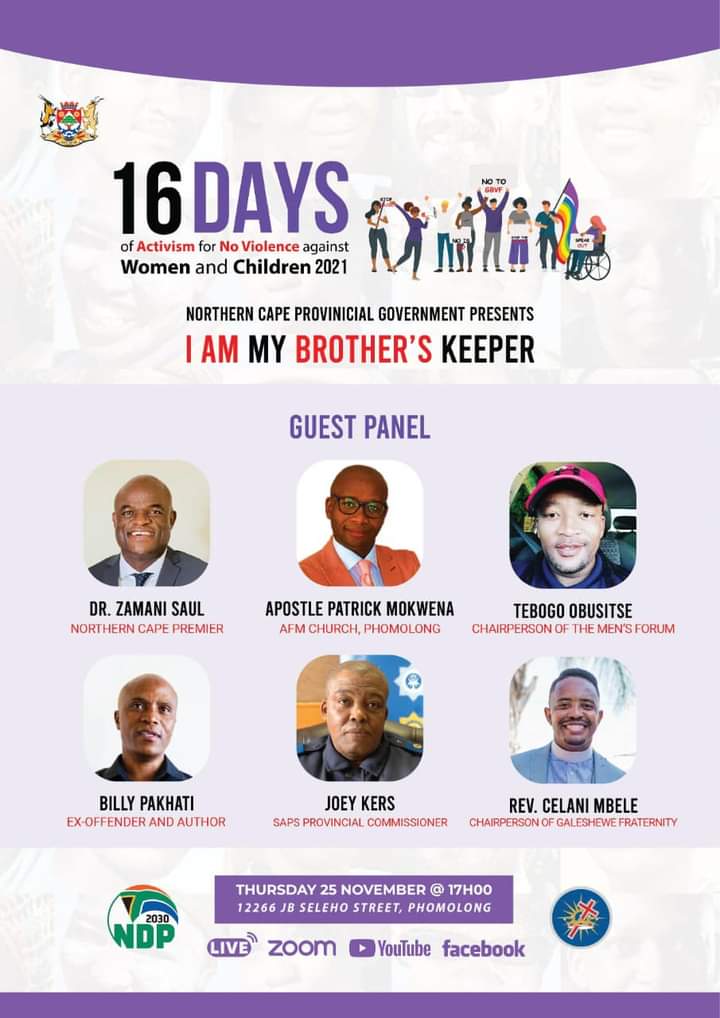 The Northern Cape Provincial Government launched the 16 days of activism on No Violence against and Children on the 25 November 2021.
The Launch was in the form of a hybrid Dialogue under the sub-theme 'I am my brothers keeper'.
The all male panel from different sectors within society started a conversation which is aimed at making perpetrators of this heinous act accountable.
What came out clear from the conversation is that the time for talking about Gender Based Violence is over and perpetrators need to be held accountable, that we need to move away from awareness and move towards accountability.
16 days of Activism ends on the 10th December 2021 but the fight against Gender Based Violence and Femicide continues every single day.
#GBV
#FromAwarenessToAccountability