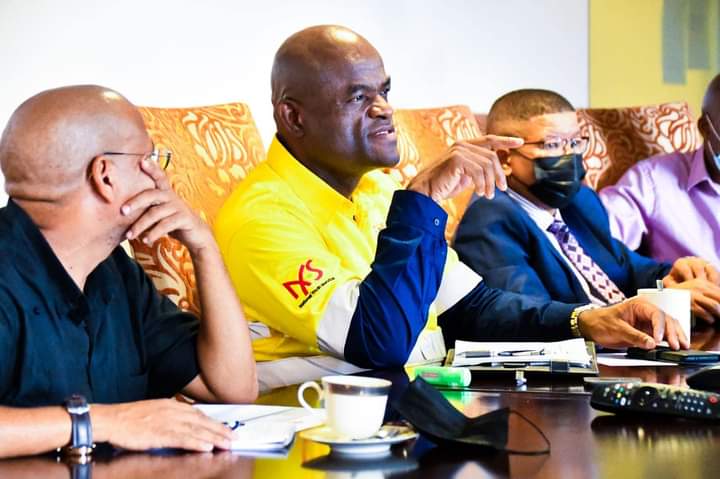 The Premier, Dr. Zamani Saul together with the MEC responsible for Finance, Economic Development and Tourism, Mr Abraham Vosloo, met with the CEO of ACWA Power and the Redstone CSP plant, Mr. Nandu Bula together with his team.
The 100MW Redstone concentrated solar thermal power (CSP) plant, which forms part of the South African Renewable Energy Independent Power Producer (REIPP) Procurement Program is South Africa's largest renewable energy project situated in Tsantsabane in the ZF Mgcawu District.
The meeting was convened to appraise Premier and the MEC on the milestones achieved on the construction of the project thus far, as well as share possible collaborative initiatives for the benefit of the local and surrounding communities in the Province.
As Provincial Government we remain committed to ensuring that through public-private partnerships such as these, we change the living conditions of the communities they operate in.
Premier Dr. Zamani Saul will soon undertake a visit to the plant.
#publicprivatepartnerships
#moderngrowingsuccessfulprovince