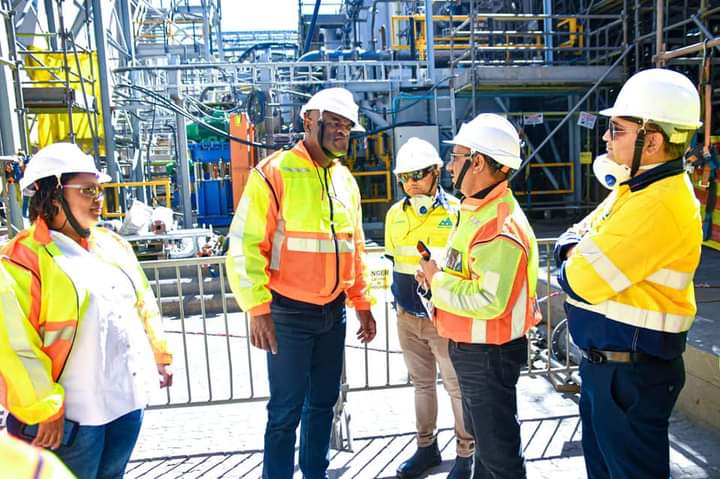 Premier, Dr Zamani Saul, together with the Mayor of Khai-Ma Municipality, Cllr Estelle Cloete, visited the Vedanta Zinc International Gamsberg Mine, in Aggenys, ZFM District.
The mine is set to commence with Phase Two of the Gamsberg Project soon, which will see it increasing its production capacity from 4 metric tons, to 8 metric tons, creating over 2000 additional jobs during the construction phase and 1000 permanent jobs upon its completion.
The mine has recently announced a total investment of 7 billion towards their second phase of mining.
The Northern Cape is open to investments
#moderngrowingsuccessfulprovince
#investinNC
#NorthernCape#moderngrowingsuccessfulprovince
#vedantazncinternational
#NorthernCape #jobcreation #investinNC