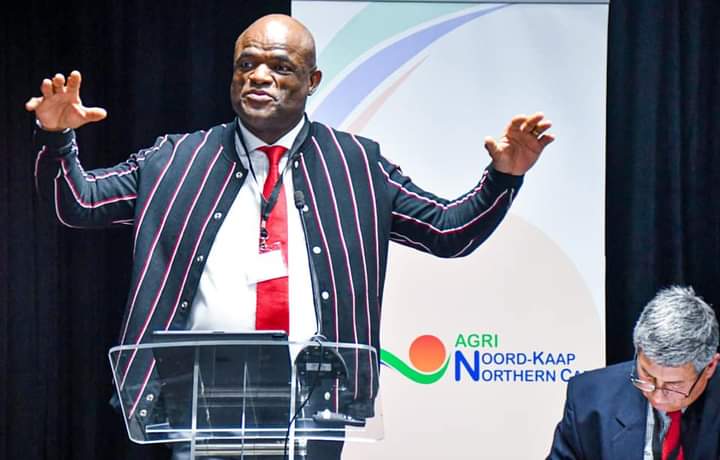 The Premier, Dr. Zamani Saul, together with the MEC for the Department of Agriculture, Environmental Affairs,Rural Development and Land Reform, Ms. Mase Manopole, attended the 43rd Annual Agri Northern Cape Congress. The Congress which takes place over a two day period will centre its discussions around identifying and utilising opportunities to grow economically and thrive in the current economic and climatic cycle.
The agricultural sector is one of the most critical sectors and plays an important role in our economy. In his input Premier Saul thanked the sector for contributing in the creation of jobs in the Province. The Province recorded the lowest official unemployment rate in the Country at 23.7%.
Premier also took time to wish Agri Northern Cape well on this elective conference and pledged Provincial Government's support to the agricultural sector.
#AgriNorthernCape
#NorthernCape