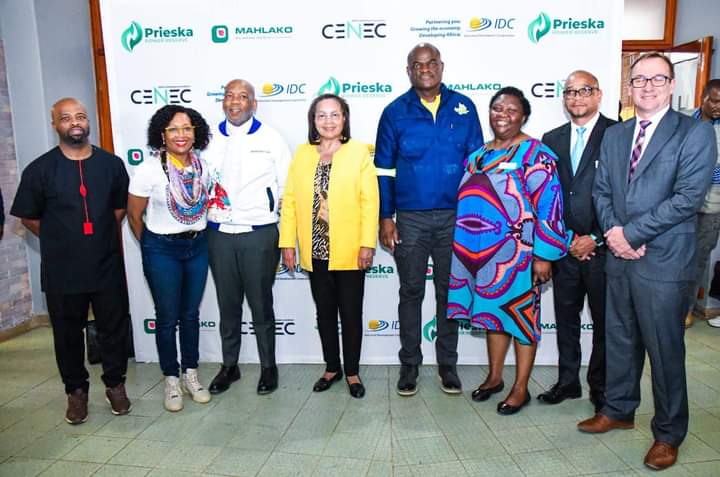 Premier Dr. Zamani Saul, today led a Provincial Government delegation that included Members of the Executive Council, the Mayor, Councilors of the Siyathemba Municipality, and senior officials from both Local and Provincial government who joined the Minister of Public Works, Ms. Patricia De Lille, and the Deputy Minister, Ms. Noxolo Kieviet, representatives from the IDC, SIEMENS Energy, CENEC,the Thuyssenkrup and organised Agriculture and Business Forum, for the first phase of the Prieska Power Reserve stakeholder engagement and site visit.
The Prieska Power Reserve Project is a catalytic project that will start producing green hydrogen and ammonia in 2025 through a combination of high-yielding renewable solar and wind energy resources, along with the other natural resources of water and air. Valued at 9.7 billion, the project will during its construction phase create 22 000 jobs directly and indirectly of which 27.5 % and 35% will be allocated to the youth and women respectively, and 636 permanent jobs. SMMEs are also set to benefit from the R2,3 billion which will be sourced locally.
In his input, Premier Saul reiterated government's commitment to ensuring that host communities benefit from projects similar to these. It is important that the people of this province benefit from its rich mineral endowment, its beautiful skies, sun, and wind emphasised the Premier.
Several stakeholder engagements will unfold in the community before construction starts in 2023.
#moderngrowingsuccessfulprovince
#northerncape
#prieskapowerreserve