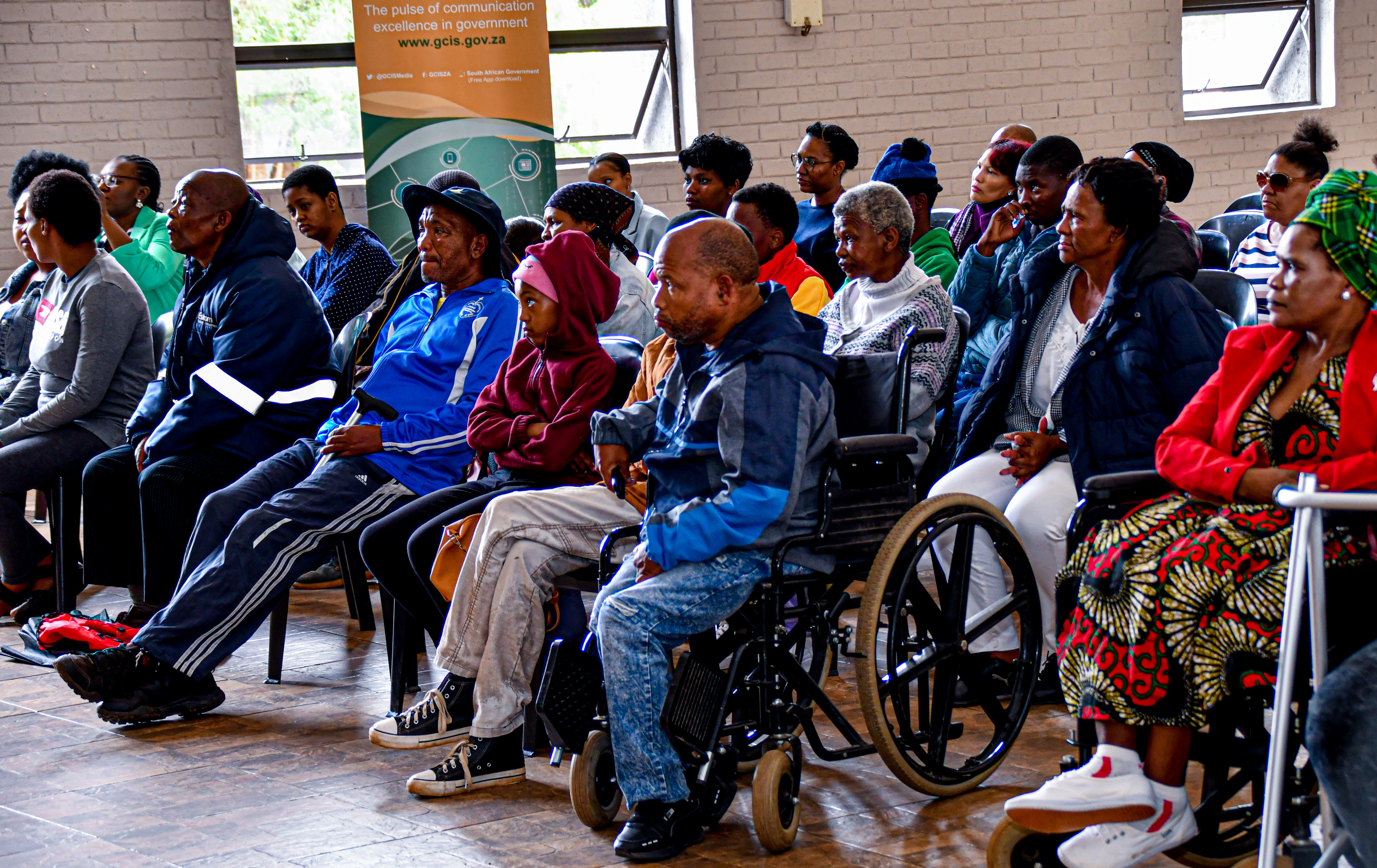 The MEC in the Office of the Premier responsible for Youth, Women, Disability, Communications, and E-Government, Ms. Lorato Venus Blennies accompanied by councilor Charles Phillips, Councilor Ontlametse Kgopodithata and Councilor Kealeboga Matlhole launched the Provincial Disability Awareness Month in John Taolo Gaetsewe District.
South Africa celebrates National Disability Rights Awareness Month annually between the 3rd of November and the 3rd of December. The 3rd of December is the International Day of Persons with Disabilities, and is also celebrated as National Disability Rights Awareness Day. The theme for this year is "27 years of Democracy: Empowering Persons with Disabilities through resourceful, sustainable and safe environments."
The Disability Awareness Month for 2022 will focus on four Sub-themes for the year:
Resourcing the advancement of accessible communication, information, and technology methodologies for persons with disabilities.
Adequate resourcing and supply of all economic and Health related services for persons with disabilities
Capacity building on Entrepreneurship and business skilling for persons with disabilities
Resourcing the state to ensure provision for access to justice for persons with disabilities.
The Disability Awareness Month offers an opportunity for all of us to remove these barriers and to improve the quality of life of people with disabilities through concrete action.
The Department of Youth, Women, Disability, Communications and E- Governance is responsible for driving the Provincial Government's equity, equality, and empowerment agenda in terms of those living with disabilities.
#DRAM2022
#moderngrowingsuccessfulprovince
#northerncape