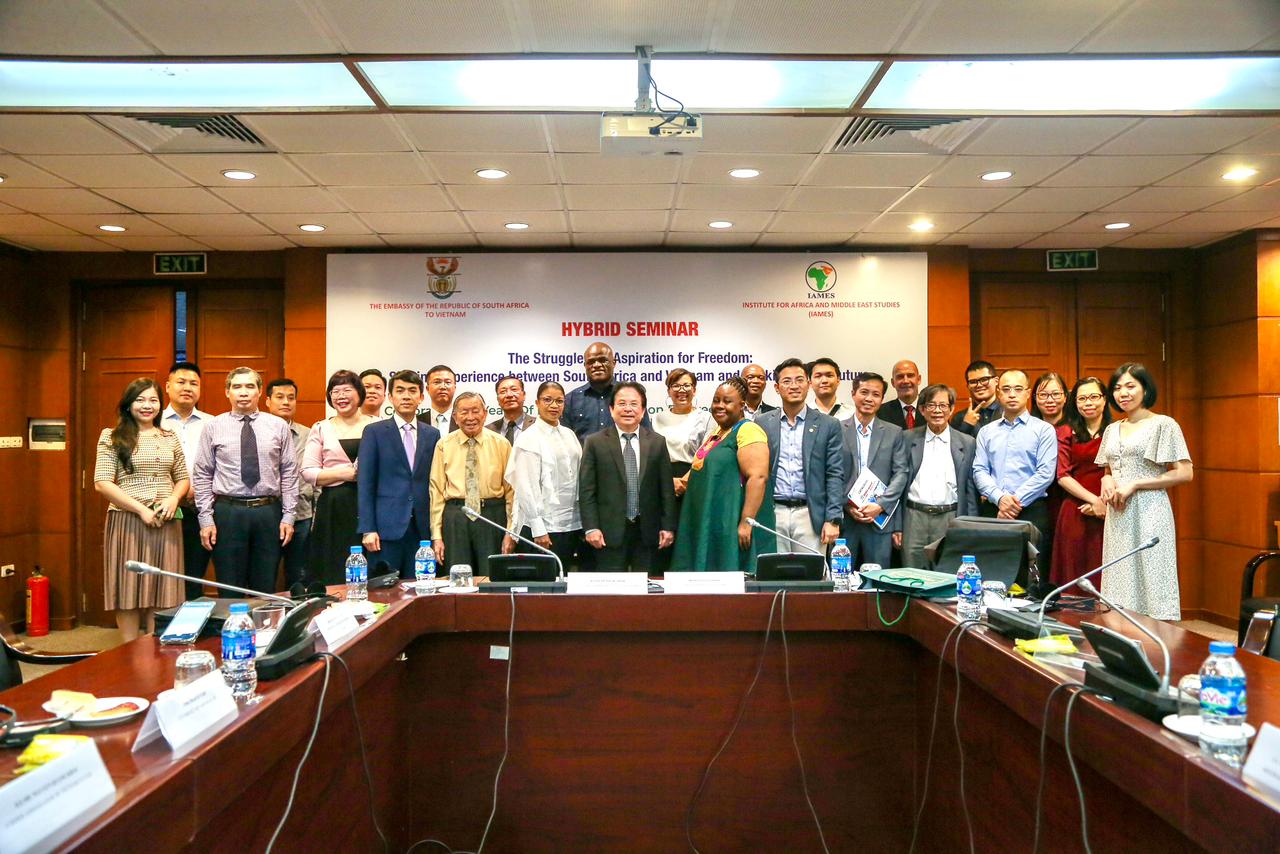 Today the Premier of the Northern Cape, Dr Zamani Saul and the Northern Cape delegation arrived in Vietnam on invitation of the South African Ambassador to Vietnam, Her Excellency Ms Vuyiswa Tulelo for a working visit as part of the commemoration of 30 years of diplomatic relations between South Africa and Vietnam. The visit will provide a platform for sharing of ideas on how the Northern Cape Province can work with Vietnam for exchange of knowledge to promote economic growth.
Premier Saul joined a Hybrid Seminar between the South African Embassy and Institute of Africa and Middle East Studies of the Vietnam Academy of Social Sciences (VASS) aimed at enhancing relations with the ASEAN countries as well as sharing opportunities between the Northern Cape and Vietnam and planning for the future.
Fruitful engagements also took place between the Vietnam National Administration of Tourism led by vice chairman Dr Ha Van Disu on how to collaborate and develop an action plan to promote Vietnam in the province and vice versa.
#moderngrowingsuccessfulprovince
#northerncape