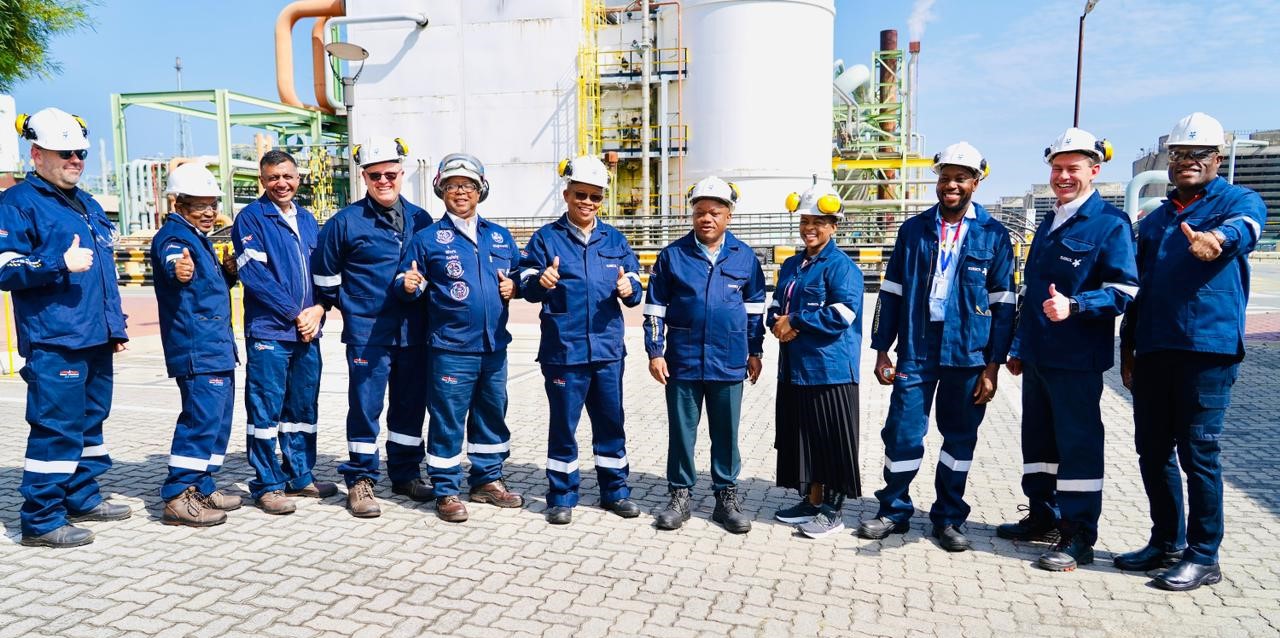 The Minister of the Department of Public Works, Mr Sihle Zikalala, together with the Premier of the Northern Cape, Dr Zamani Saul and the MEC for the Department of Finance, Economic Development and Tourism, Mr Abraham Vosloo, today visited the Sasol operations in Sasolburg, Free State.
Invited by Executive Vice President of Sasol Energy Business, together with her team, Ms Priscillah Malebane took the Government delegation on a site visit to the Sasol Midlands plant, home to the 60 MW electrolyser, one of the biggest in South Africa. This meeting served as a progress and update meeting on the 60 MW electrolyser converting to renewable energy. The meeting also provided the Government delegation on an update of the Sasol Green Hydrogen conversion process and the decarbonisation process as it relates to the Boegoebaai Green Hydrogen Project.
It is envisaged that the Northern Cape Masterplan will be completed in October.
We look forward to the future developments of the Boegoeberg Green Hydrogen Project, as it will be a major economic boost for not only the Northern Cape, but South Africa.
#moderngrowingsuccessfulprovince
#greenhydrogen
#northerncape
#renewableenergy