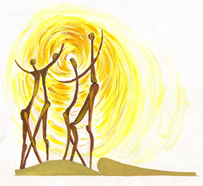 Address by the Premier of the Northern Cape Province, Mrs Hazel Jenkins, on the occasion of the opening of the Writers Festival in Kimberley on 02 March 2011
green boys nike lunar hyperdunk shoes black friday

Programme Director

MEC for Sports, Arts and Culture, Mrs Pauline Williams

Members of the Provincial Government

Renowned Authors and Publishers

Aspiring writers

Distinguished Guests

Ladies and Gentlemen

I am delighted to be here this evening amongst people who I personally may term "Professional Intellectuals", "Agents of Change" or "Social Innovators". In officially opening this Writer's Festival it is my sincere wish that we all draw inspiration from your words of creativity and wisdom.

Ladies and Gentlemen we have converged here this evening to recognize and celebrate the contribution of South African writers in the development of our literature, and indeed in the development of our society.

Tonight we are affirming these writers as significant voices in our national discourse. I am hesitant to use the word "indispensable" but I am certain you would agree with me that these writers who design and mould our thought patterns; who stimulate our minds; who energise us in more ways than one; are truly indispensable. They are the pillars and foundation of our society.

I am therefore pleased that this annual event is now becoming entrenched in the social and educational landscape or fabric of the Northern Cape.

Quality of life is not only improved when you feed the physical – it goes hand in hand with feeding of the mind and the spirit.

Ladies and Gentlemen, the Writer's Festival provides an exceptional opportunity to hear and interact with both published writers and aspiring writers in the different genres. Regardless of the depth of your insight into literature, I am very confident that you will take away from these three days a memorable experience that can be nurtured and enhanced for the future.

Literature speaks the language of the imagination and the study of literature is supposed to train and improve that imagination.

I also believe that the Festival will provide an excellent opportunity for writers to speak about their work, for the audience to hear from their very utterances (and not just their pages) and constructively engage with the many authors here on a number of levels.

It is also hoped that this Festival will encourage more would-be authors, particularly young ones, to take up the pen (or indeed plug in their laptops). Who knows, Ladies and Gentlemen, we may even bring to the attention of the broader literary community undiscovered writers already in our midst, who have wonderful stories to tell and an important contribution to make to community writing and indeed writing in general.

Without the written word, life would be a very dull place, and as one who uses the word as a professional tool or instrument in my daily life (as do many in this room) it is an intrinsic part of being human, being able to connect and communicate.

Ladies and Gentlemen, the major part of my formative years, my youth, my very being was subjected to the tyranny of the apartheid junta and millions of us grew up in a country with very limited exposure to mainstream cultural opportunities. Indeed for many of us, books were our way to engage with friends, colleagues and indeed the world. However we were neither deterred nor discouraged. We persevered. We read. We persevered.

Who here today hasn't read a book and been transported to another place, lived the experiences of another time or often, even another gender?

I often marvel at how quickly, when asked, people can tell you what their favourite books are and they can give you a list of three or four novels or even authors who have touched their lives and whose stories live on in their psyche.

And increasingly, as the nature of writing expands and responds to challenges, I would say that even with the opportunities presented by the Age of Technology, books will always deliver the written word.

There is no doubt that the writers have had a major impact in all facets of our life – in a global context, but also more particularly, within the South African community. At the height of the struggle against apartheid – it was the writers, the poets, the musicians and singers and songwriters who kept the struggle message alive and who kept the struggle spirit alive. Think Brenda Fassie. Think Mirriam Makeba. Think Abdullah Ibrahim. Think Don Materra. Think Can Themba...the list goes on.

For many years, South African writers demonstrated a remarkable sense of commitment to the values and aspirations of our society. They used their writings to confront the oppressive apartheid system. Through their work, they strengthened our advance towards freedom and democracy. Many of them lost their lives. Many others were persecuted, banned and exiled.

It is they who encouraged and inspired us during our most difficult moments of our lives during apartheid: never to lose hope for the future. Indeed this is a story that continues to remind us that we are united in our diversity.

The present generation of writers have to confront challenges of poverty, inequality, unemployment as well as reconstruction and development of our society.

They have to challenge stereotypes, fight the demon of racism and xenophobia and encourage society to embrace the progressive values of Ubuntu which teaches us that "I am because you are".

Ladies and Gentlemen, it is expected of them to continue to encourage a broader worldwide view as to how to address all the societal ills such as abuse, neglect, domestic violence, ignorance and the scourge of poverty.

And yes, we have fought apartheid and we won for the benefit of all of us: Black and white alike we are now fighting poverty, AIDS, TB and we have much more challenges. We will surely overcome, as the talent we possess as a Nation will certainly point us in the right direction. And part of that talent is the writers of our country. So while there is struggle and strife, there is also joy and victory.

Ladies and Gentlemen, one of the ingredients of building a progressive society is entrenching a culture of reading.

A study that was commissioned in 2007, confirmed the grim reality that South Africans are not a reading nation, with half of our households not having any leisure books.

In addition, only 5% of our population read to their children.

If we continue on this path, we are certainly doing a great injustice to our future.

As part of our ongoing efforts to promote the culture of reading, we have also embarked on a programme to build libraries and donated books to a number of under-resourced libraries, community groups and book clubs.

Ladies and Gentlemen, I am convinced that the Festival brings together a wonderful array of contemporary writing talent to discuss a variety of topics with one simple goal – to make literature relevant to our lives.

Literally speaking, words can move the world.... Diana Ferru's words moved the international community and certainly France to send back the body of Saartjie Baartman. And just as Diana Ferrus wrote - "I have come to take you home", I believe Festivals like this is important to South Africa taking home and taking to heart our own writers. We are obliged to embrace South African authors, poets, musicians and artists.

As a reminder to all of us there is strength, inspiration and essential information in the histories of others that can be very useful and relevant to our own lives.

These writers tell of our aspirations, our triumphs and setbacks, our value systems, our philosophies and our history as a nation.

I also take this opportunity to encourage writers to write in their mother tongues. If you as a writer are not writing in your mother tongue, then you are doing yourself, your mother tongue and your fellow mother tongue speakers a disservice.

South Africans must enjoy distinctly South African stories, told in South African voices.

Together, these programmes aim to keep books as an integral part of South African life – in our homes, our schools, our libraries, in coffee shops and as part of our shared humanity.

In conclusion, over the next three days, you will hear from authors as they discuss their work, engage in thought-provoking panel discussions, and take part in exciting and creative workshops for all ages.

I also wish to express my sincere commendation to the writers for their efforts in telling the South African story and my appreciation, for your efforts in promoting the written word and reading in general.

Writers comprise the intellectual elite and may your elitism be infectious and spread like wildfire!