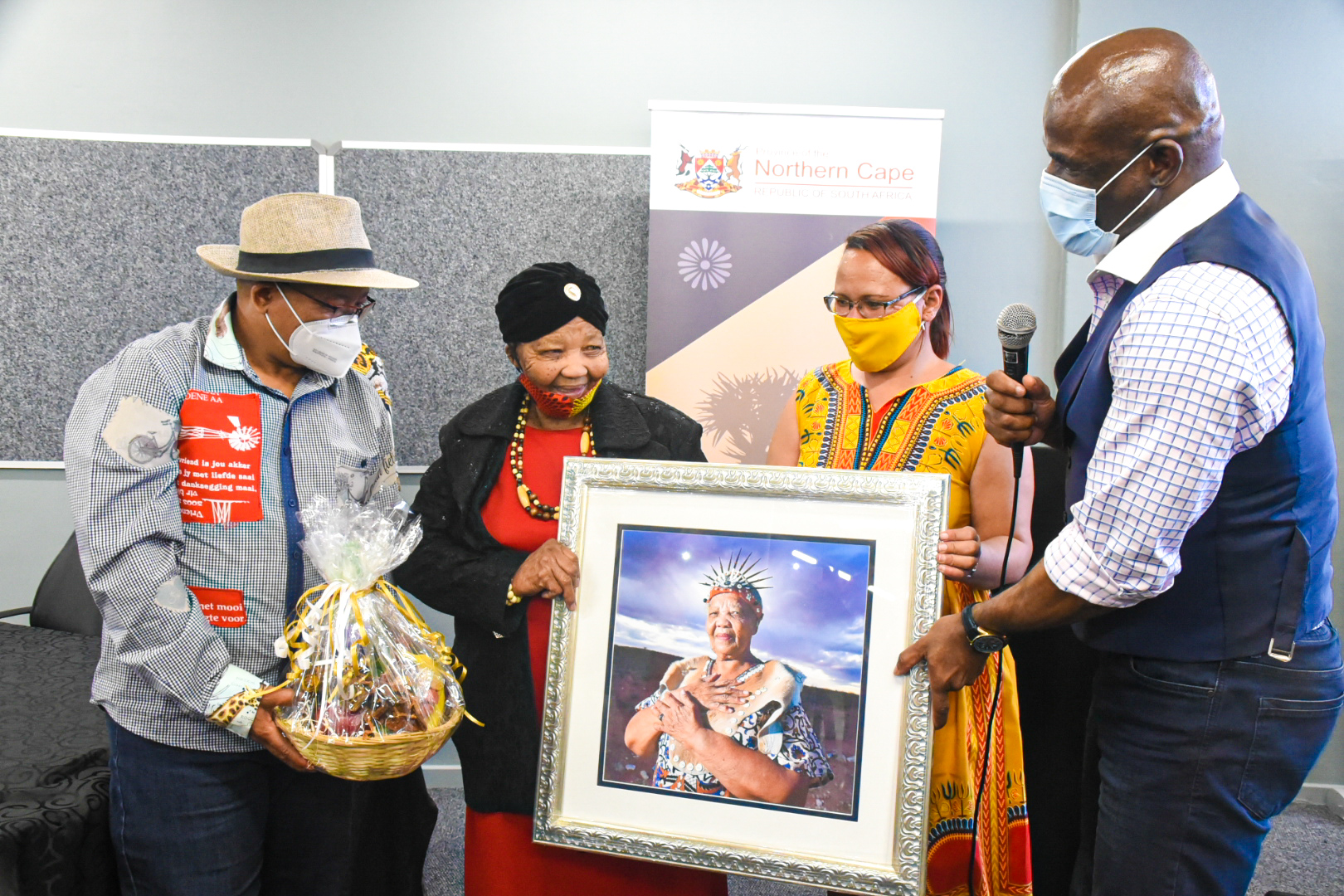 The Premier, Dr Zamani Saul together with the MEC for Sports Arts and Culture Ms Desery Finies and the MEC Economic Development and Tourism Mr Vosloo today honoured Ouma Katrina Esau inline with the heritage month celebrations this year.
This year, Heritage Month it is celebrated under the theme Celebrating South Africa's Human Treasure. Ouma Katrina Esau was declared a living Human Treasurer by the National Minister of Sport Arts and Culture, for her role in the preservation and development of the N!uu language. Katrina runs a school, with 40 learners, where she is teaching these young people the N!uu language.
Dr Zamani Saul on behalf of the Provincial Government pledged the support of Government to Ouma Katrina in her work to preserve the N!uu language.
#AModernGrowingAndSuccessfulProvince
#heritagemonth
#QueenKatrina
#NorthernCape
Nike News