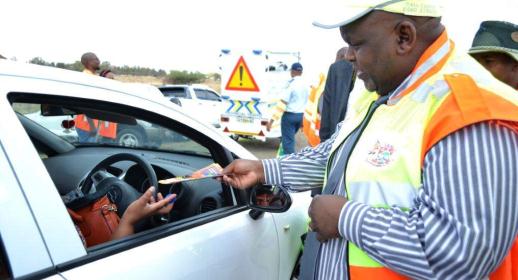 Northern Cape MEC for Transport, Safety and Liaison, Mr. Mac jack, speech during the launch of the provincial road traffic safety-festive season and (the when duty calls plan).
nike
Programme Director,
Senior government officials,
Members of the media,
Distinguished guests,
Ladies and Gentlemen,
Good afternoon.
Once again we are facing a season broadly characterized by the closure of schools and a majority of our industrial sectors. This means that people will not be at school or work, but at home or visiting elsewhere on holiday.
Added to this, it is a period during which a series of social and religious activities take place throughout our province and the country at large.
This may occur in the form of entertainment: shows, live concerts, family and friends gatherings, and many other related social interactive activities. Parallel to this the religious fraternity hold its conferences, pilgrimages and such other activities during the very same period.
This is a national recess period as per our annual calendar.
The implication of this means increased congestion on our streets and roads, particularly in our urban areas. We are emphasizing this because of the rapid urbanization that is taking place in our country.
The President of the Republic, His Excellency Jacob Zuma reminded us of this particular fact during his state of the nation address 2013,when he was pointed to the fact that Census Statistics revealed that 63% of the population is living in urban areas and that it is likely to increase to over 70% by 2020.
The fact of the matter is that you may use all modes of transport the sea, the air or the rail when undertaking any activity during this period, but at the end you are going to use our roads to reach your final destination.
Remember at all times that ships, airplanes and trains do not drop you off at your home or place of visit, but road transportation do!
Roads are thus the crux of mobility towards one's final destination. We therefore plead with you to utilize this limited shared public space cautiously.
We will all agree that this is a period of goodwill, happiness and joy, but yet many of our road users end up being either reckless or impatient on the road and this always leads to road rage, paralysis, or even worse, death during this period.
Innocent drivers, passengers and pedestrians become victims of such circumstance. We are saying enough is enough! This must stop now! What happened on the Moloto road in Mpumalanga should never repeat itself anywhere in this country and particularly our province.
During the period of, 01 December 2012- 08 January 2013, we lost 42 lives on our roads (21 passengers, 10 pedestrians and 11 drivers). Analysis indicates that speeding, fatigue and alcohol abuse were the main causes of fatalities. Simply put, it was as a result of human error!!
Ladies and Gentlemen.
Let me remind you that, as Government, when we declared 365 days of safety on our roads, in line with the United Nation's 'Decade of Action for Road Safety', we have been, and are still continuing to, take firm approach on those driving under the influence as well as those using unroadworthy vehicles.
We are also content that critical goals contained in the United Nation's 'Decade of Action for Road Safety' find sharp expression in the Governments' National Development Plan (NDP).
The NDP document, as a matter of emphasis, reflects on the 5 pillars of road safety, and these are:
Building road safety management capacity
This includes improving the capacity of services, Law Enforcement and Road Safety Education and Awareness.
Improving the safety of road infrastructure and broader transport networks
This includes the Engineering and the Identification of Hazard Locations on our roads.
Developing the safety of vehicles
This includes, Ladies and gentlemen, all the Designs, Manufacturing and Safety Mechanism.
Enhancing the behaviour of road users
This is specifically aimed at Influencing road user behaviour through advertising and public relations campaigns.
Improving post-crash care.
This includes improving EMS, first aid training and post-crash assistance and the Road Accident Fund.
Our law enforcement agencies will go all out during this festive season to clamp down on this carnage.  We have an integrated operational plan which details the strategies that will be applied.
The fact that our province scooped a National Award for its law enforcement strategies during this year's Easter period it's a clear indication that we are deeply committed to our mandate of keeping our roads safe in our province.
We are saying with conviction that we are ready to defend our title and even scoop the festive season award too. To all of our traffic officers we are saying well done and keep up the good work
Ladies and gentlemen.
The R31 (Kimberley-Barkly West) and the N12 (Warrenton-Hopetown) are known as notorious death roads, and our law enforcement and road safety activities will be intensified on these particular routes. Watch this space.
The N1 (Colesburg and Hanover), N14 ( Kagung near Kuruman and Kakamas-Keimos-Augrabies near Upington), N10 ( Straus berg near Upington), N12( Warrenton, Richie, Hopetown and Victoria West) are just a few of the pedestrian concentrated areas, and as such we are saying motorists should be cautious.
Having said that, Ladies and Gentlemen, we are also emphasizing the fact that this does not take road user responsibility away from the pedestrian, especially at night.
Drunken driving, speeding, unworthy vehicles and fatigue of drivers in our province remain a major concern.
Weather conditions and vast distances always have an effect on driver alertness, and that is the reason why we will have satellite compulsory stops.
We will not only inspect vehicles, but also its drivers, in as far as fatigue is concerned. And all of our weigh bridges are operational and form part of our festive season plans.
Alcohol abusers, speedsters, unlicensed drivers, drivers of unfit vehicles: You are in for a big surprise.
As the Premier is launching the 16 days of activism on violence against women and children today, we support the programme and want to encourage the community particularly during this festive season to actively participate in the programmes and refrain from the abuse of women and children.
As we conclude, we wish to send a strong message to all of those who think of committing any crime during this period, that all of our law enforcement agencies are ready to give you your wish of spending the festive season behind bars. We will be very happy to grant you that wish.
As the MEC responsible for the safety in our province, I commit my department and the police to ensure that we have a safe and enjoyable festive season 2013.
I thank you.
Issued by: The Northern Cape Department of Transport, Safety and Liaison.