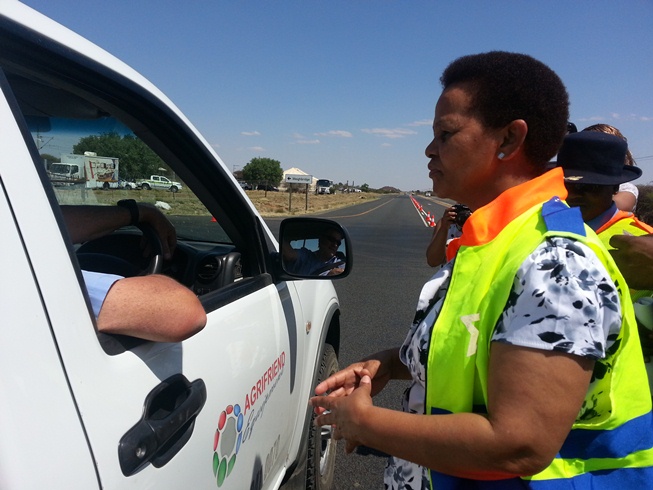 Head of Ministry
Head of Department
Senior Managers
Officials from the Departments Transport, Safety and Liaison
Nike WMNS Air Force 1 Shadow White/Hydrogen Blue-Purple
All media houses
Distinguished guests
Ladies and Gentlemen
Program Director

Annually during October we celebrate Transport Month to increase awareness amongst South Africans on road safety and celebrate the critical role transport played in changing the face of our economy through providing efficient, reliable and safe public transport.

The Department of Transport, Safety and Liaison is proud to report that 20 years later, South Africa is indeed a different and a  better place to live in. As enablers of economic growth and social development in our country, we are most certain that we are moving South Africa forward.

Transport Month is celebrated under the theme: "Together moving South Africa forward" in the context of the country's 20 Years of Freedom celebrations. We share our roads as a nation and have a choice to enjoy our good infrastructure as responsible citizens or to be part of the tragedy. The success of our road safety campaign depends on each one of us doing our part to create safer roads.

We must not accept overcrowding of vehicles that are clearly not roadworthy. With reference to the incident that happened on the N18 between Taung and Hartswater more than a week ago, it is clear that commuters does not obliged to the laws of the country.

We have adopted a 365 day road safety program aligned with the United Nations Decade of Action for Road Safety global campaign. The United Nations Decade of Action 2011-2020 aims to reduce the number of road deaths by half by 2020 and will focus on these five pillars:

Pillar 1: Road Safety Management

Pillar 2: Safer Roads

Pillar 3: Safer Vehicles

Pillar 4: Safer Road Users

Pillar 5: Post Crash Care

In the Northern Cape, from January to June we had 4324 accidents, 170 fatalities which included 7781 people, although numerous road blocks and speed operations conducted. As a province this figures should be reduced significantly through vigorous law enforcement campaigns to ensure that we create safer road across the Northern Cape.

Contributing factors for these fatalities includes;

Abuse of Alcohol by both drivers and pedestrians

Speed too high for particular circumstances leading to loss control and or inability to avoid hazards

Moving violations e.g. Cellphone use while driving, not wearing seatbelt etc.

Dangerous overtaking at barrier line and or overtaking in the face of oncoming traffic

Vehicle fitness: defective tyres, steering especially on public and freight transport vehicles

Pedestrian negligence drink and walk, visibility, jaywalking etc.

Fatigue; no resting after about 200 km of travelling and overnight driving

The Northern Cape Department of Transport, Safety and Liaison is intensifying its 365 Days of Road Safety programmes with a robust action plan during this October Transport Month 2014

Minister of Transport, Hon D. Peters on closing the October 2013 Transport Month said "We have been saying as the ANC government's clarion call since 2009 that, "Working Together We Can Do More". Partnerships and cooperation with all stakeholders in the transport sector are a necessary precondition to the realization of the noble plans we have in changing the face of transport in our country".

In that regard our broad operational plan for the October Transport Month operations denotes the principle that all Law Enforcement Officers and our stakeholders need to be on the road to ensure that we reduce fatalities by the intensification of traffic policing activities with a " Zero Tolerance to Lawlessness especially alcohol and drug usage while handling vehicles".

I'm pleased to announce that we will be having the following key programmes as part of Transport Month.