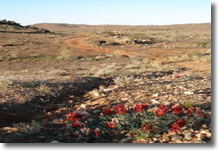 The Northern Cape is a dry region with fluctuating temperatures and differing topographies.
The weather is typically that of desert and semi-desert areas. In South Africa summer is from December to February and in January temperatures in the Northern Cape usually reach between 33 and 36 Celsius.
Although not common, summer temperatures in the Northern Cape can exceed 40 C.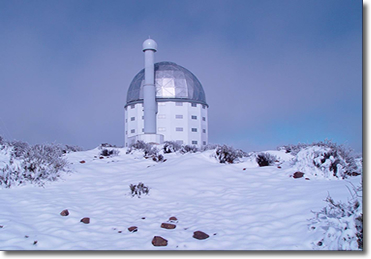 During winter (June & August), day temperatures are mild (22 Celsius), but at night it can be cold (often below 0 Celsius) after dew and frost have cooled down the earth. In winter, snow can often be seen on the mountains surrounding Sutherland, one of the coldest towns in Southern Africa.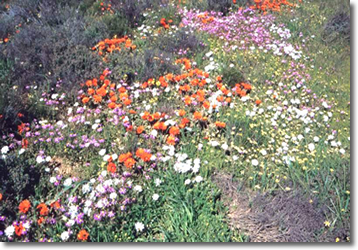 The annual rainfall is never high (50 mm to 400 mm) and is always lower than the rate of evaporation. The western areas of the province, which include the Namakwa region and small sections of the Green Kalahari, receive rainfall during the winter months. These rains bring to life the glorious displays of wildflowers that decorate these regions from late August until the end of September. The central and eastern parts of the province get their rain during the summer months (December to February). These summer rains are often accompanied by heavy thunderstorms.
Related Links: